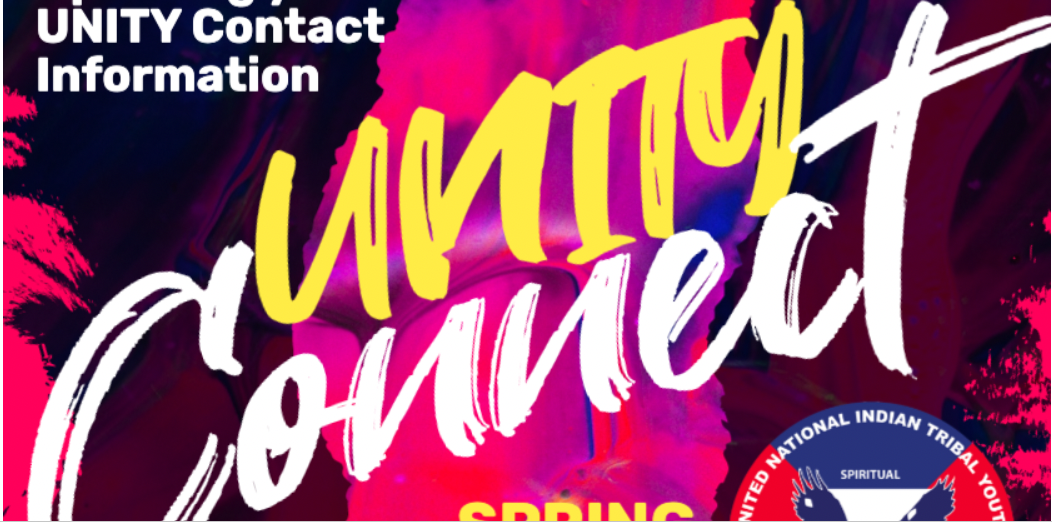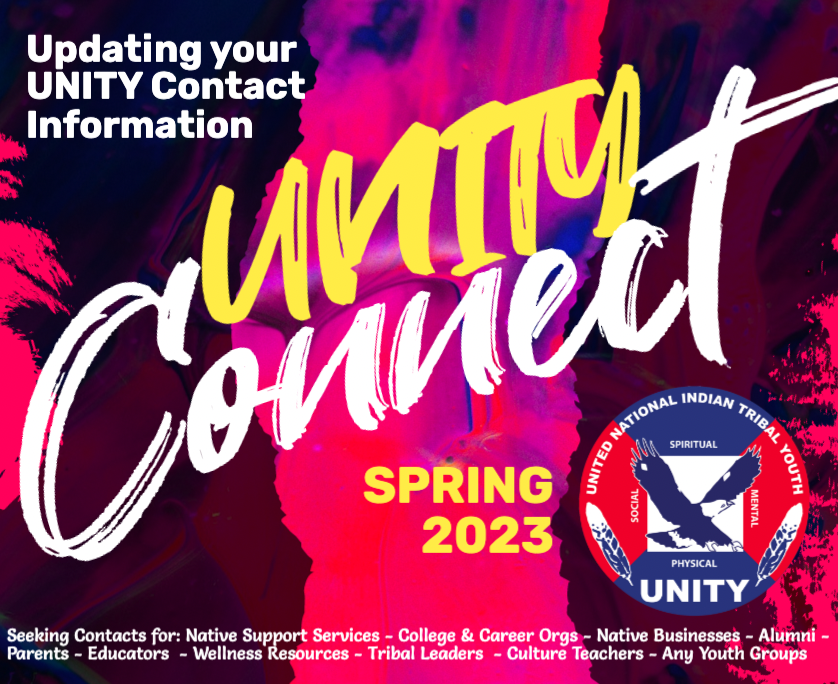 Click HERE to update your contact information with UNITY. We are proud to launch a new and improved national native network database called UNITY Connect.
Not only should Native Youth and Youth Councils update their information, but we are also seeking to update contacts for partnering organizations, tribal leaders, alumni, and other resources. Please take a moment to update your current information.
Not updating your contact information means missing out on important UNITY reminders, free trainings, and other time-sensitive prompts. Updated contact info is imperative for effective communication with the National UNITY Council and your Regional Representatives. Many Youth Councils may have new or updated Advisors or supporting organizations after the pandemic. Help UNITY rebuild our national network of Native youth support systems by updating your UNITY Connect profile before the National Conference in Washington DC this summer.
For more information please email CRM Manager Tami Patterson at t.patterson@unityinc.org.