As UNITY celebrates Arizona Gives Day today, we reach out to the entire UNITY Family for support.
Will you donate $25, $50, $75 or more today?
Every penny helps ensure that Native Youth will continue to receive the resources they need.
Click here to give back to an organization that has changed the lives of so many.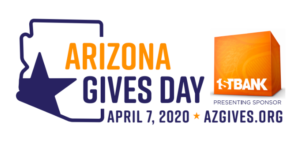 Help us provide scholarships & virtual trainings
for deserving Native youth
Funds raised today will help support virtual online trainings at no cost for Native youth while they are practicing social distancing. Thank you so much for all you do to cheer on our Native youth from the sidelines and for your past generosity to UNITY. Our Native youth need to hear inspirational messages now more than ever. Many are looking for online resources to motivate themselves in this period of self-isolation and uncertainty. UNITY is doing its part to be there in this time of need. Here's how we're stepping up our game:
By offering wellness webinars featuring Native youth every two weeks (Please visit UNITY's YouTube channel to view. They will be posted on our website soon.)
By featuring hopeful individual video messages from Native youth on UNITY's YouTube channel (link above).
By promoting "We Have Hope" messages and events on UNITY's Facebook page.
By sharing wellness and inspirational resources via UNITY's E-newsletter, website, and text blast.
By working collaboratively with UNITY youth peer leaders to develop future online youth programming.
By providing resources so UNITY youth councils can stay connected through virtual youth council meetings.
Please partner with us now to help UNITY continue all its efforts during this challenging time in our history. Give to UNITY today. Click on 
this link now.
Stay well and stay safe!