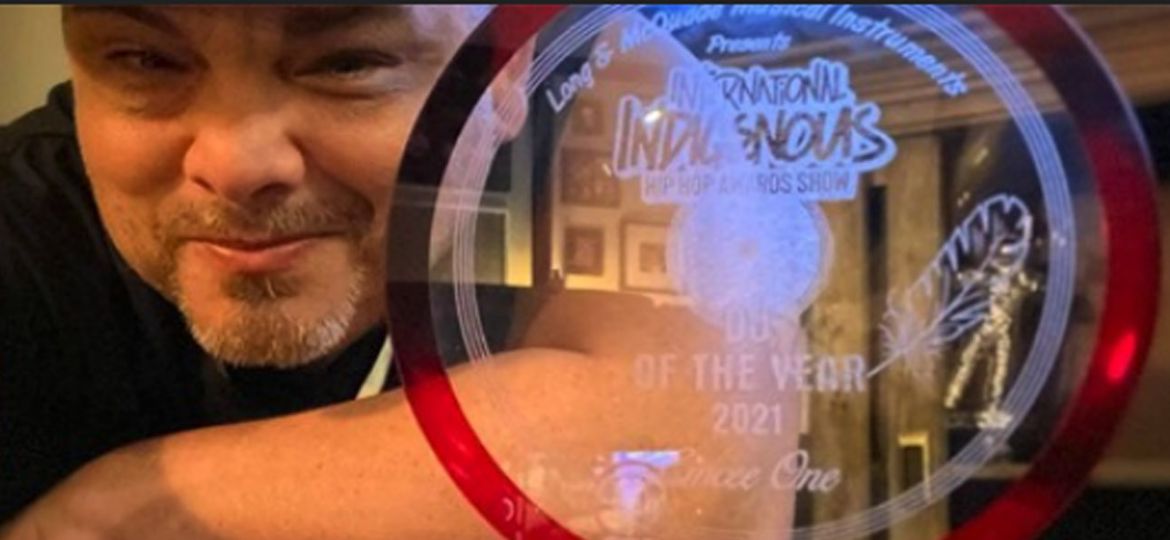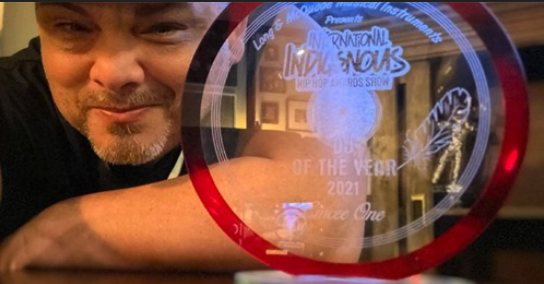 Marcus Anthony Guinn Emcee One, who has long played a key role in creating the UNITY experience, is gaining international accolades for his gifts and talents. "All I can say is wow! Thank you everyone who voted. I am honored to be named 2021 International Indigenous hiphop DJ of the Year!!" said Guinn. UNITY Thanks Emcee One for creating an atmosphere of hope and empowerment wherever he goes.
The first Indigenous Hip Hop awards took place last weekend. The show was held virtually and hundreds of fans and artists from all over the world attended and shared their musical talents.
The show was hosted by the hip hop duo Mike Bone and performances were delivered by Emcee One, Yellowsky, Zia Benjamin, City Natives, The Ra11n, Adi, Drmngnow and Def-I.
(Previous: The first Indigenous hip hop awards)
The Indigenous Hip Hop awards also hosted virtual booths and offered mentoring and networking opportunities. Among the top recipients of these awards was Mi'kmaq and Cree Grammy-winning music producer and artist David Strickland, who took home "Hip Hop Single of the Year," "Collaboration of the Year," and "Producer of the Year" for his album "Spirit of Hip Hop." Strickland spoke well of the awards show.
In an email to Indian Country Today, Strickland said, "The show was amazing. All things considered, I am very proud of the IIHHAS for the events they put on. I am very humbled to receive three awards and would like to thank everyone who contributed to this project and event."
"Uplifting artists is what it's all about," Strickland added. "It's been long overdue to recognize the amazing talents we have across Turtle Island. The performances and energy of the show were the highlights. Everyone put their all into it and it shows. Props!"
(Related: 'The Spirit of Hip Hop' … 'I just took to it' A conversation with Grammy-winning Mi'kmaq and Cree producer David Strickland)
One of the organizers and marketing director Chris Sharpe said the awards show was an "amazing experience and journey."
"Over the last year, thousands of artists and fans got a chance to connect and share Indigenous Hip Hop culture. We are already planning the second annual international Indigenous hip hop awards show and plan to continue showcasing Indigenous hip hop from around the world. Stay tuned," said Sharpe.
The complete list of award winners as released by the Indigenous Hip Hop Awards for 2021 are as follows:
Hip Hop Single of the Year – David Strickland
Single: Turtle Island Ft: Supaman, Artson, Spade, JRDN & Whitey
Collaboration of the Year – David Strickland
Single: Turtle Island Ft: Supaman, Artson, Spade, JRDN & Whitey
Producer of the Year – David Strickland
Album: Spirit of Hip Hop
Hip Hop Album of the Year – Snotty Nose Rez Kids
Album: Snotty Nose Rez Kids – Born Deadly
Songwriter of the Year – Snotty Nose Rez Kids
Album: Snotty Nose Rez Kids – Born Deadly
R&B Single of the Year – PJ Vegas
Single: PJ Vegas – Pesos
R&B Album of the Year – Antoine Edwards
Album: Antoine Edwards – Dimensions
Clothing Line of the Year – Section 35
Brand: Section 35
Best Male Hip Hop Artist – Cody Coyote
Album: Cody Coyote – Maiinganag
Best Female Hip Hop Artist – The Ra11n
Single: DJ Shub Ft: Kara Jade – Come Over
Breakthrough Artists of the Year – Rezcoast Grizz
Album: Rezcoast Grizz – Unwell
DJ of the Year – Emcee One
Music Video of the Year – Artson & Brown Fist Emoji
Video: Artson & Brown Fist Emoji Ft. Crystle Lightning, MC RedCloud & PJ Vegas – Its Like That
Best International Hip Hop Single of The Year – Drmngnow
Single: Drmngnow – Survive
Best International Hip Hop Album of The Year – Ziggy Ramo
Album: Ziggy Ramo – Black Thoughts
Inspirational Social Change Award – Earl F. Lambert
###
For more information about the Indigenous Hip Hop Awards, visit: www.indigenoushiphopawards.com
Twitter: @IndigenousHHAS
Instagram: @Indigenoushiphopawards
Facebook: @Indigenoushiphopawards
YouTube: https://www.youtube.com/channel/UCWU3eEU9Ec1ykOi7XDzbNKQ