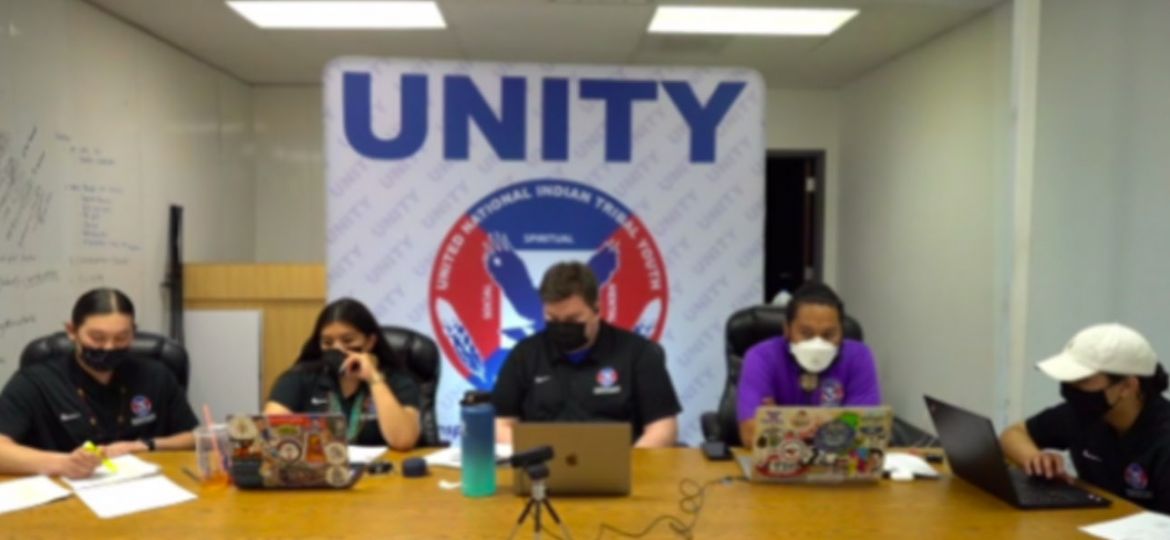 UNITY is pleased to announce the appointment of five members of the National UNITY Council's (NUC) Executive Committee. Those who chose to apply met the criteria and submitted their applications per the deadline are as follows: Mary Bush, Match-e-be-nash-she-wish-Band of Potawatomi Indians of Michigan, Midwest Regional Representative; Kaytlynn Johnston, Bishop Paiute Tribe of California, Pacific Regional Representative; ArriAnna Henry, Confederated Salish and Kootenai Tribe of Montana, Rocky Mountain Regional Representative; Chenoa Scippo, Santa Clara Pueblo/Navajo of New Mexico, Southwestern Regional Representative; and Audriana Mitchell, Southern Cheyenne/Navajo from Arizona, Western Regional Representative.
"We sincerely congratulate the youth leaders who have been appointed and we look forward to working with everyone to further UNITY's mission," said Mary Kim Titla, UNITY's Executive Director. "All of the Executive Committee members' hard work paid off during the last term and we hope to continue that success in serving the youth during the next few months," said Kiera Toya, NUC Female Co-President.
Per the NUC constitution and bylaws, the vacancies were filled at a special meeting on May 2, 2021 by the current members of the NUC Executive Committee.

Midwest Regional Representative
Mary Bush, Match-e-be-nash-she-wish-Band of Potawatomi Indians of Michigan
Grand Rapids Community College
Pacific Regional Representative
Kaytlynn Johnston, Bishop Paiute Tribe of California
Bishop Union High School
Rocky Mountain Regional Representative
ArriAnna Henry, Confederated Salish & Kootenai Tribes, Montana
Salish & Kootenai College
Southwestern Regional Representative
Chenoa Scippo, Santa Clara Pueblo/Navajo, New Mexico
University of New Mexico

Western Regional Representative
Audriana Mitchell, Southern Cheyenne/Navajo, Arizona
Mesa Community College