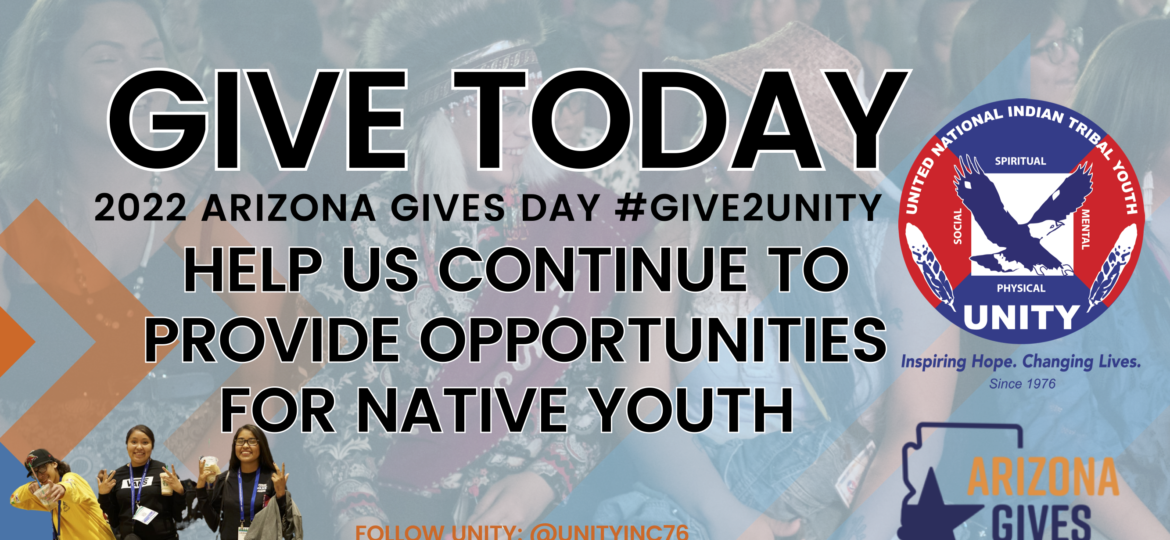 UNITY is participating in Arizona Gives Day today! But it's not just for Arizonans!
Arizona Gives Day helps raise awareness about Arizona nonprofits and the critical role they play in our communities, state, and in UNITY's case, the nation.
We ask for your generous support, no matter the dollar amount, to invest in our Native youth leaders through UNITY leadership programming.
On behalf of the Native youth we serve, thank you for your contribution and ongoing support!