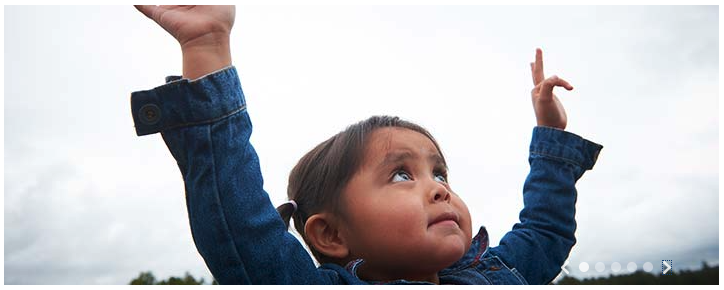 Transforming Tribal Communities:
Indigenous Perspectives on Suicide Prevention
Culturally relevant suicide prevention strategies that are endorsed by community members can lead to long-lasting change. The following six-to-eight-minute webinar clips, adapted from SPRC's Tribal Community of Learning Series, feature expert advice on addressing the root causes of mental health issues and suicide in American Indian and Alaska Native (AI/AN) communities by drawing on community strengths.
Click here for more information Suicide Prevention Resource Center (SPRC) 2019
Dr. Melissa Walls of the Bois Forte and Couchiching First Nations Ojibwe discusses four recommendations for suicide prevention in AI/AN communities: assess the impact of structural influences on suicide; target early life course factors to improve outcomes; identify cultural influences on prevention, and listen to indigenous voices.
Family Spirit – This culturally tailored home visiting program promotes health and well-being for parents and their children.

Family Spirit® is an evidence-based, culturally tailored home-visiting program of the Johns Hopkins Center for American Indian Health to promote optimal health and wellbeing for parents and their children.

Family Spirit combines the use of paraprofessionals from the community as home visitors and a culturally focused, strengths-based curriculum as a core strategy to support young families. Parents gain knowledge and skills to promote healthy development and positive lifestyles for themselves and their children. This program has been developed, implemented, and evaluated by the Johns Hopkins Center for American Indian Health in partnership with the Navajo, White Mountain Apache, and San Carlos Apache Tribes since 1995.

---

New Directions in 2022

We enter the New Year with a deep sense of responsibility and hope. Our Family Spirit team at Johns Hopkins Center for American Indian Health is working hard on many new tools and resources to expand Family Spirit scope and impact. These include:

· Launching a digital platform for the Family Spirit curriculum.

· Launching a Family Spirit Nurture App to share culturally relevant messages, resources and tools to promote maternal and early childhood nutrition.

· Launching a Family Spirit Community of Practice with the Indian Health Service Community Health Representative Program.

· Refining and evaluating the Family Spirit Strengths module to support maternal mental health.

· Disseminating a new Social Support Visit Structure to give home visitors structured tools to respond to a family's immediate circumstances.

· Developing new lessons for parents of children ages 3-5.

· Developing new lessons to promote early childhood language development, including Indigenous language learning.

· Piloting an approach to integrate Indigenous doulas within Family Spirit to reduce maternal morbidity and mortality risks.

These innovations will be aligned with the ongoing Family Spirit home visitor training and implementation support processes with our growing affiliate network. To date, we have trained 151 sites across 23 states, with a total of 755 health educators trained in the Family Spirit Program. There are currently approximately 70 sites who are actively implementing Family Spirit. We expect that the network will continue to expand in 2022, as we plan to train many more health educators through 4 scheduled virtual trainings throughout the year. Our National Office team continues to grow as we embark on new program directions while also supporting the training, implementation and evaluation needs of all affiliate sites. We welcome feedback, questions, and/or concerns at all times, and look forward to our continued work together in the New Year.

With gratitude and very best wishes,
The Family Spirit Leadership Team

---

Family Spirit Guidance for Virtual Home Visits

Family Spirit recognizes that home visiting can include in-person and virtual visits. For guidance on completing virtual home visits, click here (March 2020).

Family Spirit Recommendations for Program Implementation During COVID-19

The safety of families and home visitors remains a priority during COVID-19. To help follow safety recommendations and decrease disease spread, Family Spirit has created guidance on home visitation during COVID-19. To access recommendations from December 2020, click here. To access updated recommendations from July 2021, click here. These recommendations should be tailored to fit your community's home visiting needs.

Please contact Family Spirit at familyspirit@jhu.edu for questions, concerns, or more information. To access COVID-19 public health education materials developed by JHCAIH, click here.