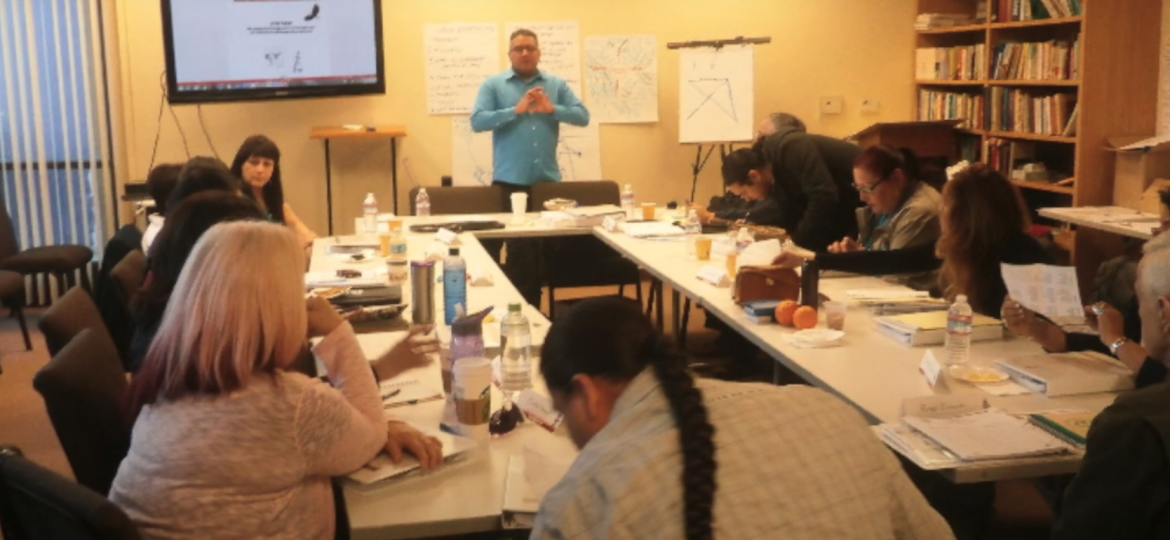 From our partners at Tribal Tech: Communities, just like their members, will differ in their ability to deal with all the issues surrounding suicide and its prevention. The challenge in successful suicide prevention planning is to understand a communities' readiness to take action and design prevention approaches that honor their belief and value system. This module will help you understand and measure how ready a community is to address a particular issue like suicide, and how to use that knowledge to stimulate change. The Community Readiness Model (CRM) was developed at Colorado State University. The National Center for Community Readiness at CSU was formed to assist communities and tribes in using the model. The CRM identifies dimensions, such as leadership involvement, knowledge of the problem, levels of community readiness and can be easily scored by the community.
Click Here for the Community Readiness Manual on Suicide Prevention in Native Communities 
The Tribal Training and Technical Assistance (TTA) Center is a project of the Substance Abuse and Mental Health Services Administration (SAMHSA) of the U.S. Department of Health and Human Services being implemented by Tribal Tech, LLC (prime contractor) and Kauffman & Associates, Inc. (KAI) (subcontractor). Tribal Tech and KAI are both American Indian-owned, women‐owned small businesses with extensive experience working on federal contracts in Indian Country. Through our SAMHSA work, the Tribal Tech/KAI Team will provide comprehensive broad, focused, and intensive training and technical assistance (TTA) to federally recognized tribes and other American Indian and Alaska Native (AI/AN) communities seeking to address and prevent mental and substance use disorders and suicide, and to promote mental health.
KAI will provide Intensive TTA to AI/AN communities to build community capacity for planning, implementing, and sustaining culturally relevant, evidence-based holistic prevention efforts. The Tribal TTA Center's Intensive TTA Team will engage 40 AI/AN communities by 2018. In January 2014, KAI worked with Pamela Jumper-Thurman and Barb Plested to revise the Community Readiness Manual (this document) and the Community Readiness Assessment questions to focus on the issue of suicide prevention. Training on the Community Readiness Model was also conducted with the Tribal TTA Center's intensive team members. In turn, the Intensive TTA Team will provide training to the participating tribal communities on the use and application of the Community Readiness Assessment tool to help build community capacity to address suicide prevention, and to develop culturally appropriate and community-specific prevention strategies based on their respective readiness scores.
More Information on Community Readiness and Coalition Effectiveness can be found at the Community Anti-Drug Coalitions of America (CADCA)