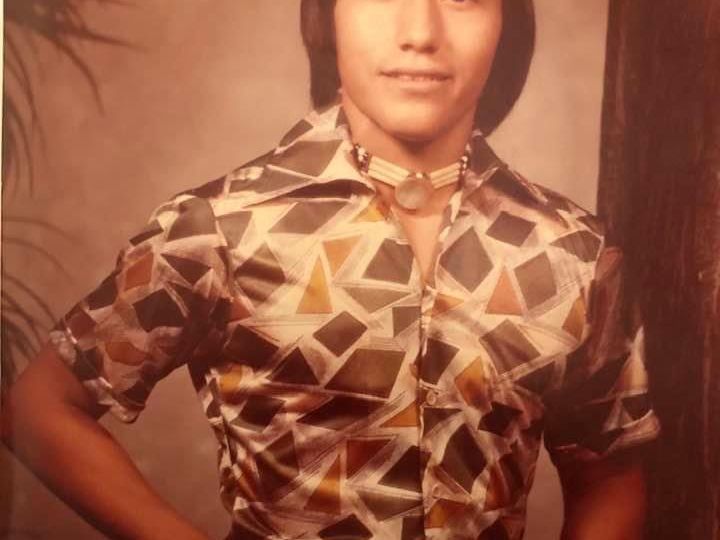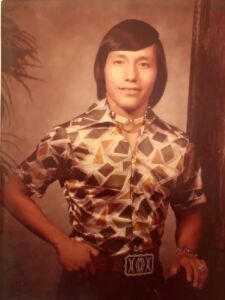 UNITY was founded in 1976. This year, on April 16, the organization will celebrate its 45th anniversary. This is one of a series of articles featuring various alumni to commemorate UNITY's milestone year. In 1977, at the first UNITY conference, students decided to elect officers. Wil Brown was elected to serve as UNITY's first president.
My name is Wil Brown, I am Kiowa/Acoma Pueblo. I grew up in Norman, and Moore, OK I also lived on the Acoma Pueblo reservation in my early years. My parents work for the Oklahoma Department of Corrections and my mother was an elementary school teacher and a case manager my Dad was a teacher for the Oklahoma Department of Corrections. My wife is Kay Brown, a member of the Coushatta Tribe of Louisiana we have three daughters Kristi, Faith, and Hope. They're all college graduates and we are very proud of them.
I graduated from Norman High School in 1977 and went to Central State University in Edmond, Oklahoma on a wrestling scholarship but Graduated in 1984 in Christian Ministry and Biblical Studies from Southwest Baptist University, from Bolivar, Missouri. I also did graduate work in Organizational Leadership and Theology. My current job is as Director of Kiowa Tribe Food Distribution Program (USDA). Before coming to the Tribe Kiowa I was Dean of Students and College Minister at Bacone College Muskogee, Oklahoma. I am also the pastor of First American Baptist Church Hobart, Oklahoma where I served from 1992-98 and 2008-present.
Now about UNITY. I first got involved with UNITY in the fall of 1977. I attended a UNITY Conference at Oscar Rose Junior College now Rose State College, in Midwest City, OK. I was elected president of UNITY from 1977 to 1978 and I was very much involved. I attended UNITY conferences in Albuquerque, NM, Denver, CO, Twin Fall, MT, and Cimarron, NM. UNITY had a big impact on my early years in life. I learned how to be a leader, gained leadership skills, the value of an education, and to go as far as you can in life. I was encouraged to be proud of your Native American heritage and never lose your tribal language, traditions and so much more. I made some lifelong friends at UNITY like my friend Mary Kim Titla and of course J.R .Cook I am a better person because of him.
In closing, I would like to share this with Native youth. When I was Dean of Students at Bacone College I would tell the students:
– God did not call you to a life of failure, but to a life of SUCCESS. This being so you can not fail as long as you do His Will and remember what our Elders taught and always keep your Values and Goals in front of you. Leadership is not about being the best. Leadership is about making Everyone else better.