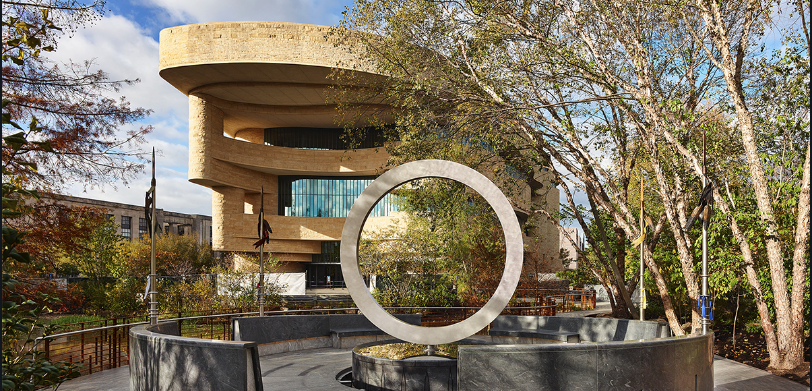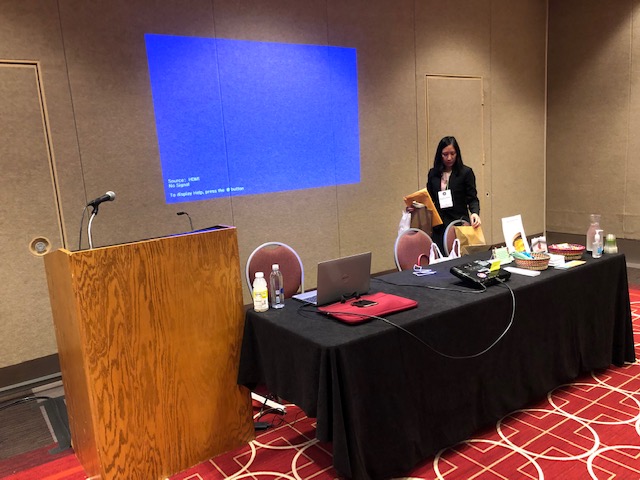 The Smithsonian Institution is the world's largest museum and research complex with 21 museums, 9 research centers, and 137 million treasures to discover. Krishna Aniel, Internship & Fellowship Coordinator hosted workshops for UNITY youth providing an overview of the 60+ internship programs throughout the Smithsonian and specific opportunities at the National Museum of the American Indian's (NMAI) locations in Washington, DC; Suitland, MD, and New York, NY.
NMAI's Internship workshop was one of the many powerful messages for five days at the National UNITY Conference in Minneapolis, Minnesota, presented by the Fort McDowell Yavapai Nation. "This year's conference was an outstanding success. To see nearly 2,000 Native youth come together for celebration and learning was a beautiful experience," said Mary Kim Titla, UNITY Executive Director. "Everyone who attended came away with not only wonderful memories but also new skills and knowledge that will help them to develop as leaders."
For the most up-to-date information on internship opportunities please visit: https://americanindian.si.edu/about/internships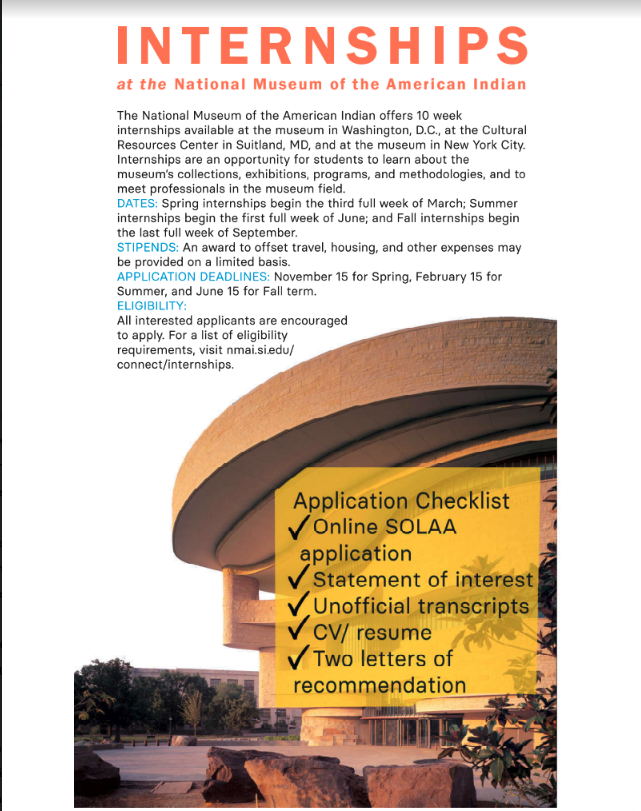 Krishna shared that "Smithsonian internships may be competitive, but accessible, especially to Native youth. The youth who attended the workshops were bright, curious, and asked great questions about the internship application process. The NMAI team has hosted virtual workshops or information sessions for students on various university platforms such as Handshake, Symplicty, or Career Fair Plus. We always encourage Native youth to share opportunities with their peers. If youth are interested in hosting their own informational events, in the past I have invited local NMAI intern alumni to speak with me at information sessions, workshops, or roundtable discussions during conferences."
Native American and Alaska Native youth and advisors from rural and urban tribal communities participated in captivating educational workshops that emphasized Native American storytelling, culture, and skillsets as well as listened to impactful panels and guest speakers. This College and Career workshops were designed by a tribal education specialist, where participants create individual poster projects. Participants also engaged in college and career goal setting, along with components of self-identity.
Attached are a copy of the workshop handouts and presentation: