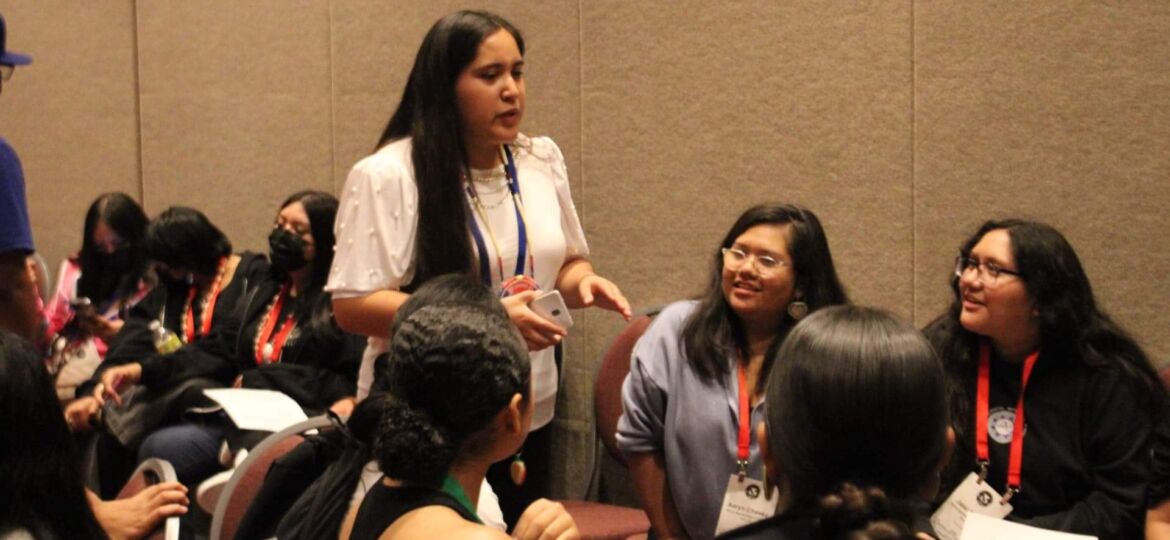 UNITY's recent 25 Under 25 Awardee Jasmine Lamas, of the Gila River Indian Community, shared she "was excited that I had the opportunity to host my very first workshop at UNITY! I had lots of fun working with the youth and, it was amazing to see the youth work together in order to bring their cultural stories alive through performance." Native American and Alaska Native youth and advisors from rural and urban tribal communities participated in captivating educational workshops that emphasized Native American storytelling, culture, and skillsets as well as listened to impactful panels and guest speakers at the UNITY National Conference.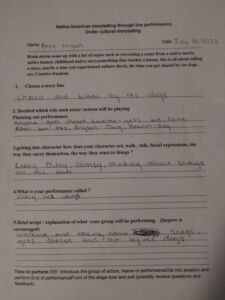 Nearly 2,000 Native youth from around the country listened to powerful messages for five days at the National UNITY Conference in Minneapolis, Minnesota, presented by the Fort McDowell Yavapai Nation. That was the goal when United National Indian Tribal Youth, Inc. hosted its annual conference on July 8-12, 2022. "This year's conference was an outstanding success. To see nearly 2,000 Native youth come together for celebration and learning was a beautiful experience," said Mary Kim Titla, UNITY Executive Director. "Everyone who attended came away with not only wonderful memories but also new skills and knowledge that will help them to develop as leaders."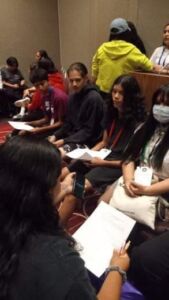 Jasmine guided each of her workshop participants through the steps of creating their own storyline, characters, and brief script. With her encouragement youth were able to perform as a group of actors and receive positive peer feedback and questions. "I was honored to work with the youth and provide them guidance throughout the workshop" continued Jasmine, "I enjoyed their creativity and I hope I have inspired them to host a workshop of their own in the future." It is amazing to see what Native youth can accomplish when given a safe space to express themselves.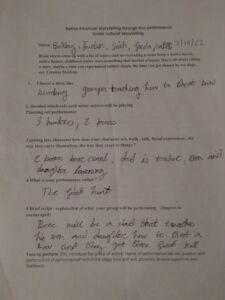 Jasmine selected her 25 Under 25 platform to focus on the authentic representation of Indigenous people in the media. She shared that she "chose this project because I've noticed that a lot of Native American people are put into a stereotype and I think it's important that we should show the world in our community that Native American people are awesome people and with this project, we can motivate our youth to do great things."
The UNITY 25 Under 25 award is a national youth leadership recognition program honors Native American and Alaskan Native youth leaders who exemplify UNITY's core mission and exude living a balanced life, developing their spiritual, mental, physical, and social well-being. The biennial program, launched in 2014, recognizes and celebrates the achievements of 25 outstanding Native youth leaders under the age of 25 in Indian country. "Our Native youth have a passion for building and bettering their communities. UNITY's 25 Under 25 program recognizes their achievements and encourages these young people to stay involved and further develop their leadership skills," said Mary Kim Titla, UNITY executive director.