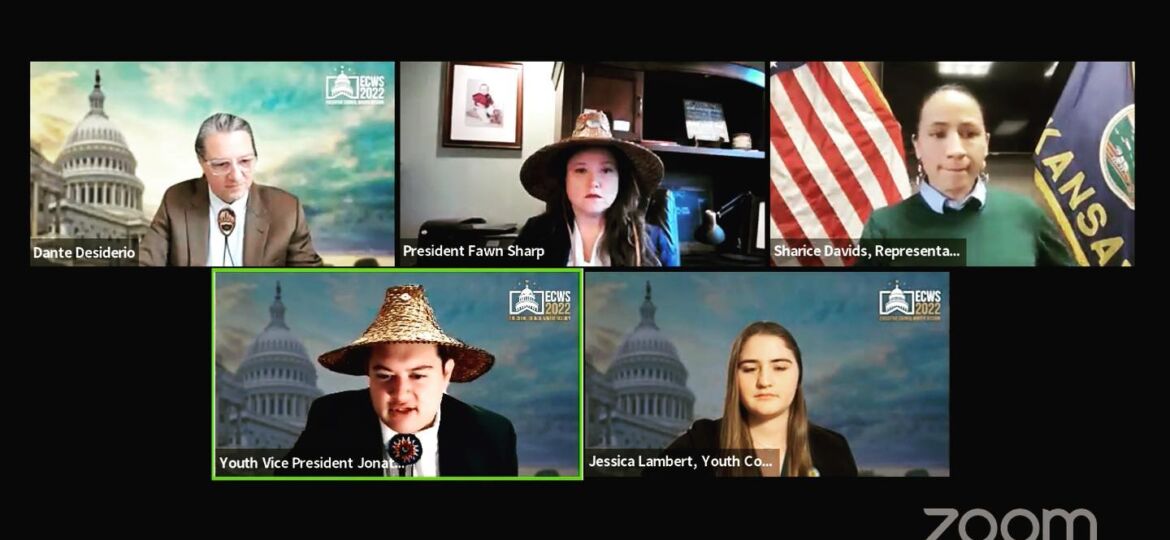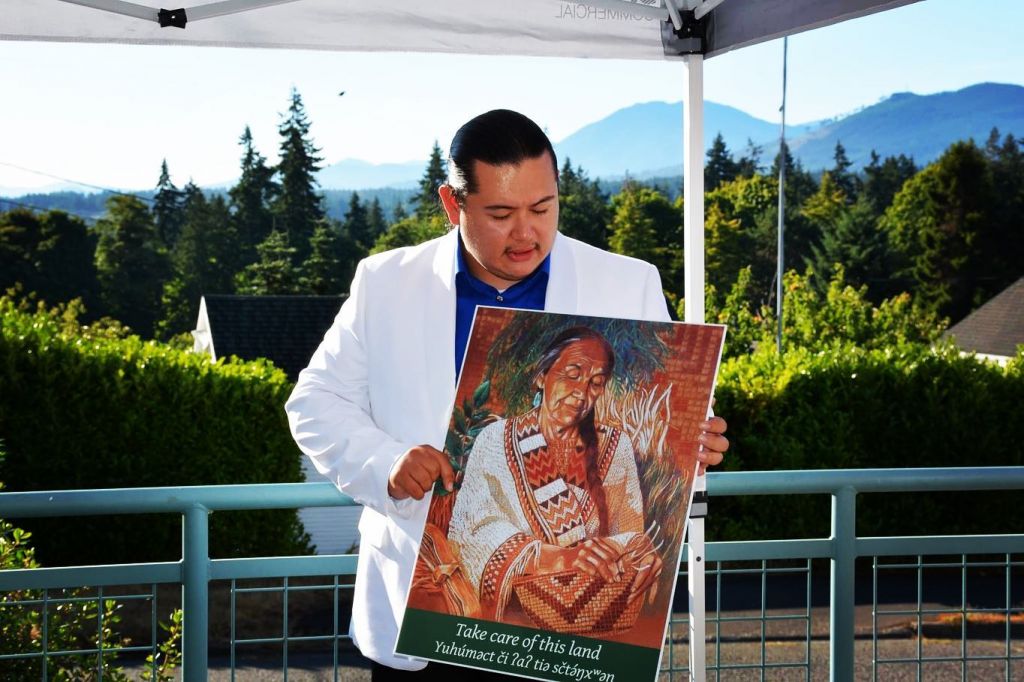 As the Northwest Regional Representative on the 2021-2022 National UNITY Council's Executive Committee Secretary, Jonathan Arakawa has been active within his region to promote wellness and Native youth leadership development in many ways. "Jonathan's commitment to the revitalization of language and culture is profoundly important" explains Kate Reavey, Ph.D., professor at Peninsula College. "He has worked diligently and with great attention to listening to Elders, and to his ancestors' wisdom, and to working with linguist Dr. Timothy Montler to bring the Klallam Language into its fullest vibrancy and dynamic place in multiple areas of learning. These include Early Head Start, K-12 classrooms, community learning, and now Peninsula College. He is the only teaching assistant working with Dr. Montler who is qualified to TA in the second-year series. Jonathan earned the Advanced Klallam Language Teacher Certification and was later appointed to Klallam Language Teacher Certification Board."

"He has carried himself as a leader since he was quite young, and he simultaneously has understood the importance of humility, listening, learning, studying, and honoring culture every day" continued Dr. Reavery. "He is one of the most extraordinary students I have had the privilege to know, and I have been teaching and learning for more than thirty years. I support him with a full heart and immense admiration."
Other Community Outreach includes the following highlights from Jonathan's annual report: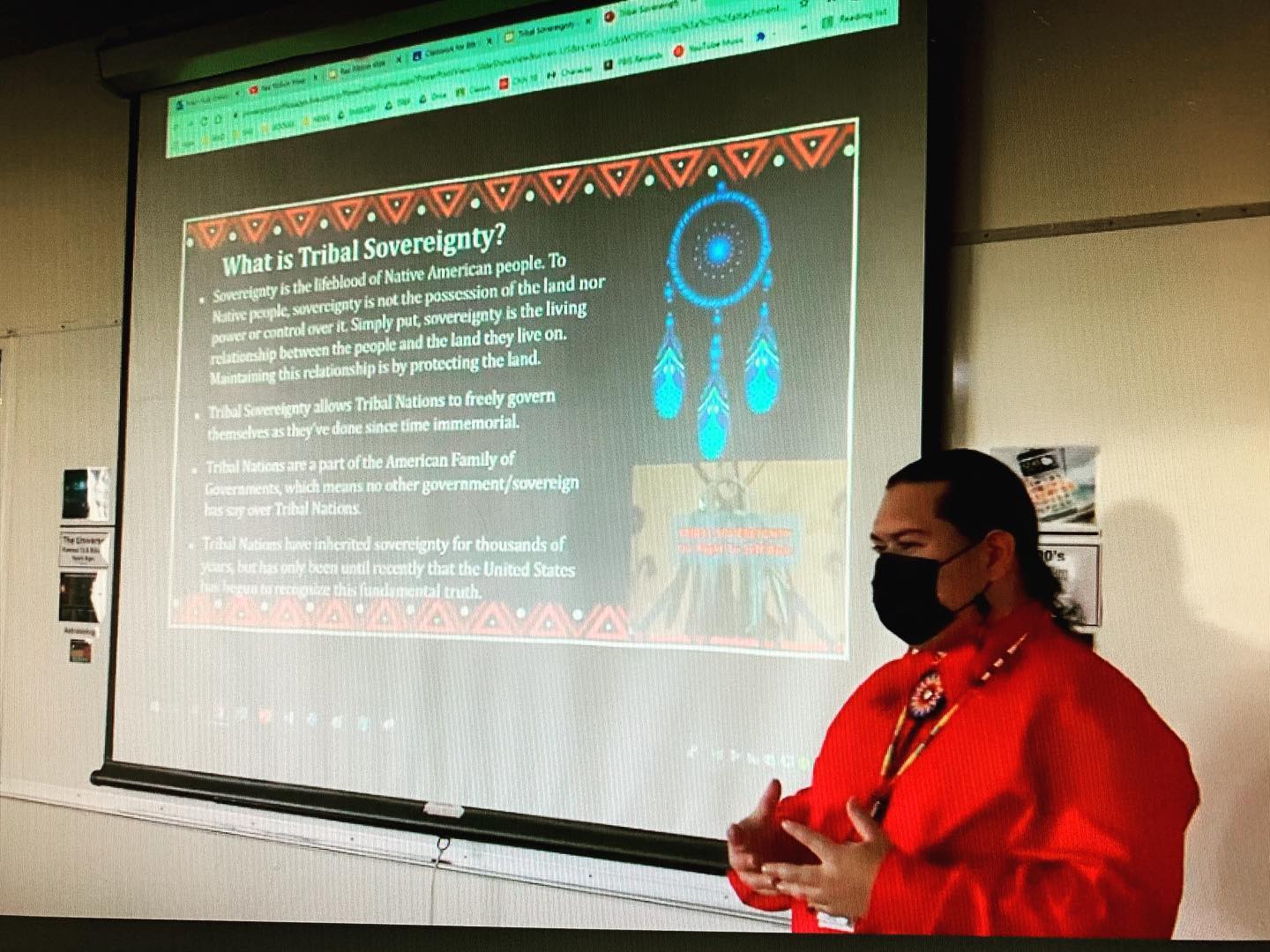 To further promote Social Wellness, Jonathan worked on the "Since Time Immemorial: Tribal Sovereignty Curriculum – Middle School Mapping" in November of 2021 in  Port Angeles, WA. Impacting more than 200+ middle school students, he gave presentations for Native youth to further understand the importance of tribal sovereignty. This further exemplifies his platform to encourage youth civic leadership and engagement of their tribal governments. He continued to advocate for culture and education on Klallam language, history, and culture in all schools. Providing training for school district administrators and staff. 
Representative Arakawa also participated in the NCAI Native Youth State of Indian Nations Address in February 2022, to over 200+ tribal leaders, federal officials, and Native youth. 
Learn more about this event at: https://www.ncai.org/about-ncai/state-of-indian-nations
Representative Arakawa was also instrumental in the Resolution committee which helped draft the National UNITY Council's 2022 Initiative for all 300+ youth councils to work towards in the coming year. The Resolution Passed during the UNITY Midyear Business Meeting titled "Restoring the Spirit of Native Youth" Resolution. With this resolution, the Executive Committee is committed to empowering Native youth to revive their culture and traditions, restoring youth councils, in-person or virtually; fostering relationships between Native youth and tribal leadership; and identifying assets and resources within their communities. Equally charged through our resolution, UNITY will be able to support Native Youth and our affiliated Youth Councils in the following areas: 1. Talking Circles and creating new initiatives; 2. Provide training for asset mapping to identify resources in tribal communities; 3. Recommend safe spaces for gathering in compliance with CDC and tribal health protocols.