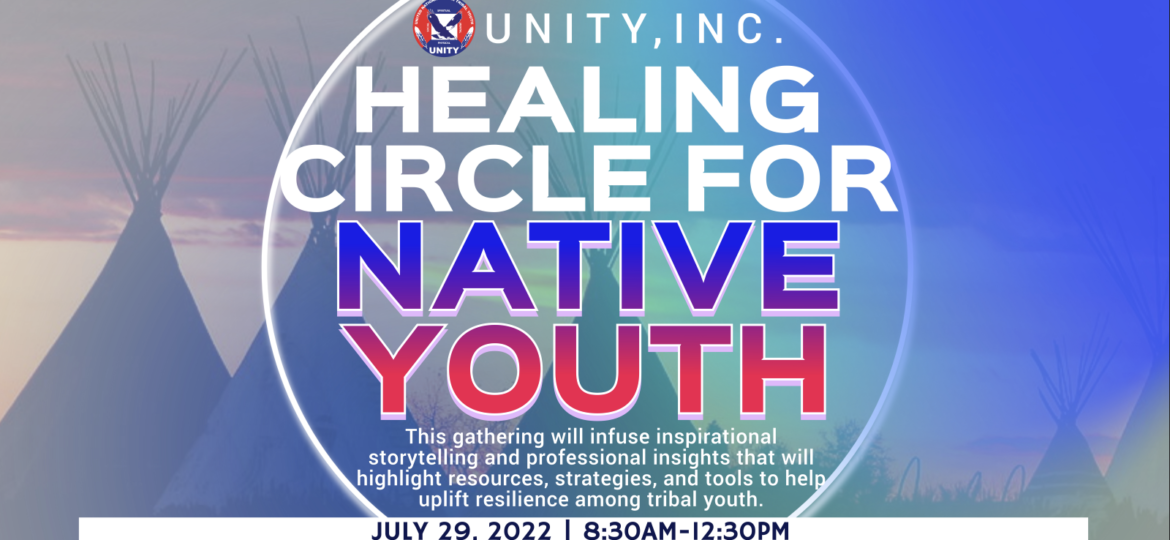 Join UNITY on July 29th for this free training at the First Americans Museum in Oklahoma City from 8:30 am to 12:30 pm (lunch provided). The Heal Circle gatherings will cover the community readiness model, asset mapping, and building youth council support systems in 12 identified sectors. It will prepare youth councils on how to host difficult community conversations and the importance of service leadership in building relationships with your tribal community. UNITY Healing Circles are safe havens and accepting environments in which Native youth can explore how to empower our communities. Brought to you in part by our partners at Bank of America.
This opportunity is available for the first 50 Native youth and chaperones who RSVP your seats by emailing la.buford@unityinc.org.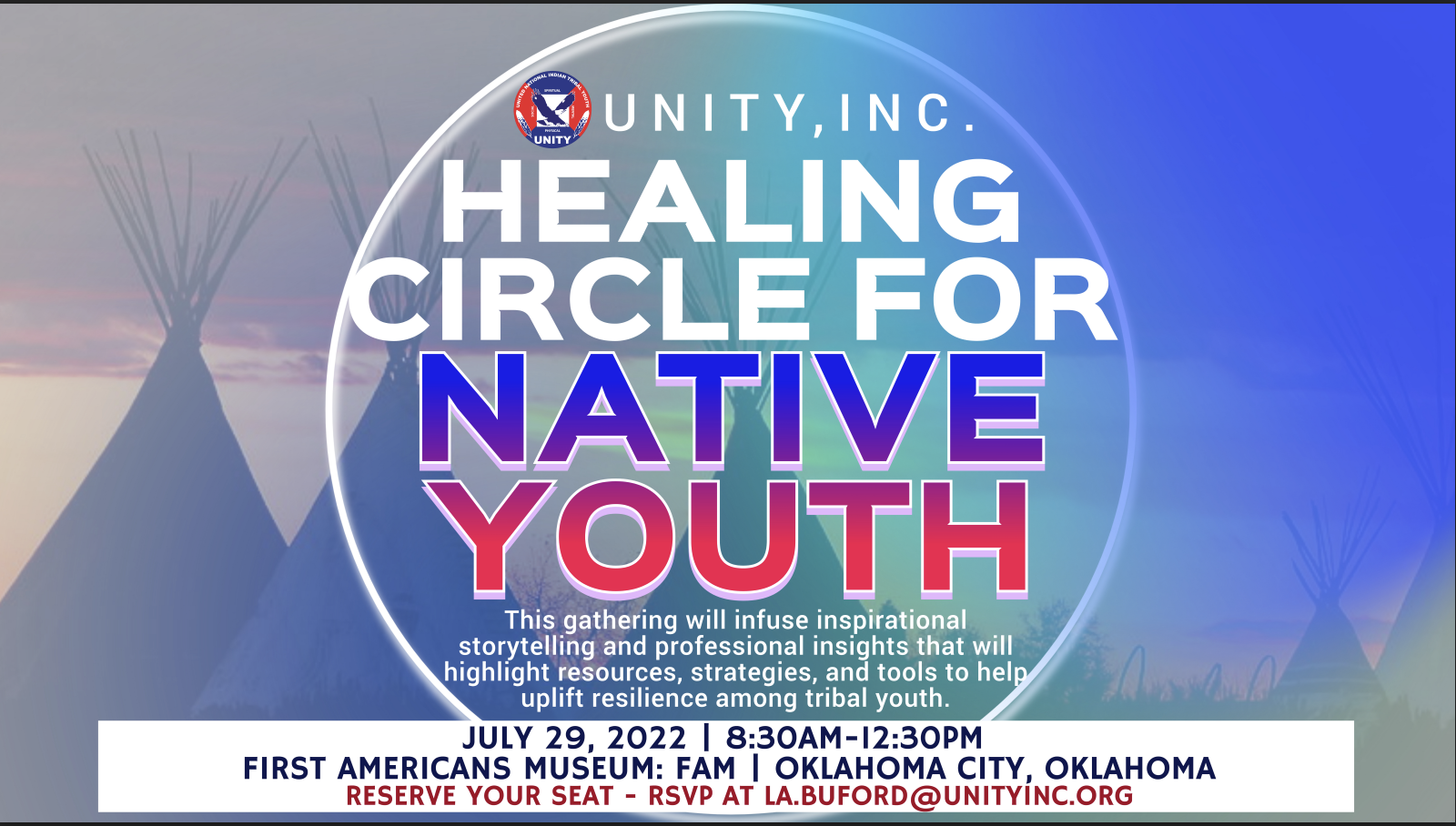 UNITY has been fostering the spiritual, mental, physical, and social development of American Indian and Alaska Native youth, and helping build a strong, unified, and self-reliant Native America through greater youth involvement since 1976. These Healing Circles come from the Healing Indigenous Lives Initiative created by the UNITY Peer Guides in support of the National UNITY Council's Executive Committee's 2022 Restoring the Spirit of Native youth Initiative. This national initiative is a call to action for all Native youth to overcome the difficulties associated with the COVID-19 Pandemic, and help rebuild their communities stronger than ever before. UNITY and its youth leaders are committed to empowering Native youth to revive their culture and traditions; restoring youth councils, in-person or virtually; fostering relationships between Native youth and tribal leadership, and identifying assets and resources within their communities.
Healing circles are safe havens
They help us step out of ordinary time into a safe and accepting environment in which we can explore our healing.
With open minds, we work together to discover the best ways to remove obstacles to healing, alleviate suffering, and deepen our capacity to heal.
With open hearts, we access our own inner guidance to understand where the greatest healing—in body, emotions, mind, and spirit—can occur.
They're built on a foundation of kindness and respect
Community Asset Mapping for Youth
Community asset mapping is a strength-based approach to community development. The goal of asset mapping is to identify the community's existing youth resources, incorporating these strengths into community development work.
Community mapping is the process and product of a community/tribe getting together to map its own assets, values, beliefs, or any other self-selected variable. It is about mapping by the community for the community using relatively informal processes. It is opposite to mapping by authority for authority using formal rules.
Community mapping can encourage young people to become powerful advocates for the transformation of the spaces in which they live, becoming more civically minded in the process. It can also foster a sense of environmental and community responsibility in tribal communities.