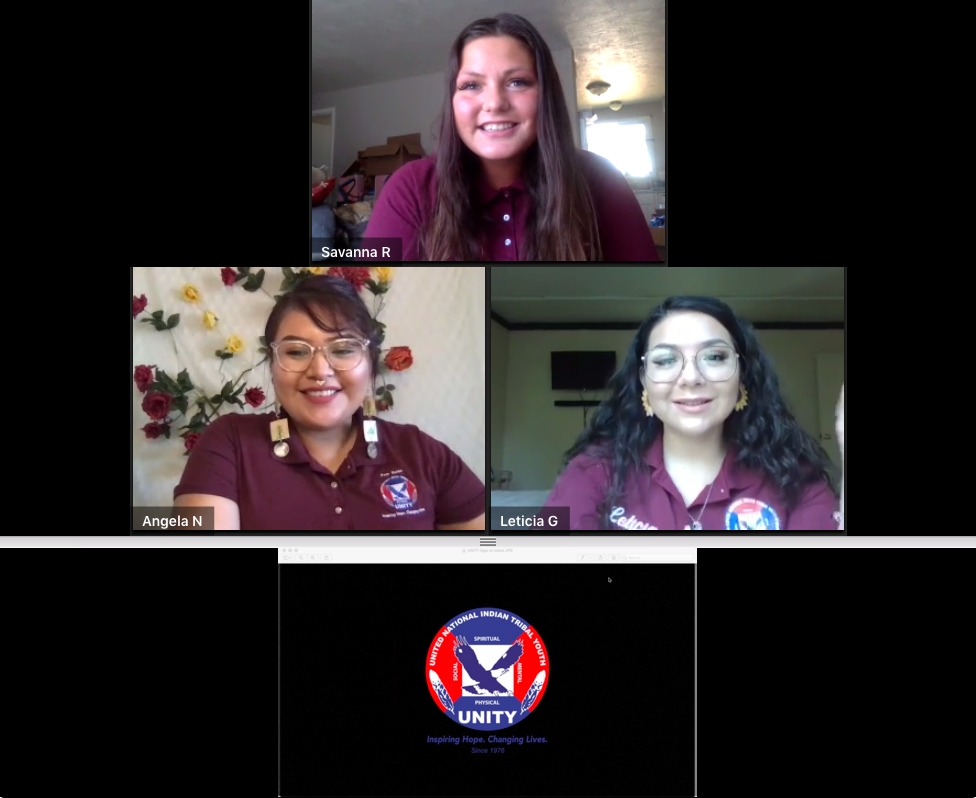 One Lucky Participant from each HILI Town Hall timezone will win a free Apple Ipad for their feedback in the Questionnaire! Click below to earn 5 entries into the Raffle by answering questions about your community.
What helps you feel safe in your community?
What do you see as the challenges with public safety in your community and how are young people impacted?
How can young people contribute to creating a safe environment in your community?
What does resilience mean to you and what do you think helps youth overcome difficult or traumatic situations in their lives?

The series of four Town Halls were conducted remotely via webinar by time zones. We welcome your feedback through this online survey. United National Indian Tribal Youth Inc. (UNITY) will be accepting written comments for 30 days after the event. (Closing: August 28, 2020). For additional questions email peerguides@unityinc.org.
Your participation in the Healing Indigenous Lives Native youth Town Halls will contribute to developing informed tribal juvenile justice responses that enhance public safety, promote accountability, and empower Native youth and communities.
The Healing Indigenous Lives Initiative (HILI) is supported by a cooperative agreement (2018- TY-FX-K002) between UNITY and the U.S. Department of Justice, Office of Justice Programs, Office of Juvenile Justice and Delinquency Prevention (OJJDP).
Your written survey answers will earn you 5 raffle entries for a chance to win a free Apple Ipad. Your contact information will be used to contact you if you win.