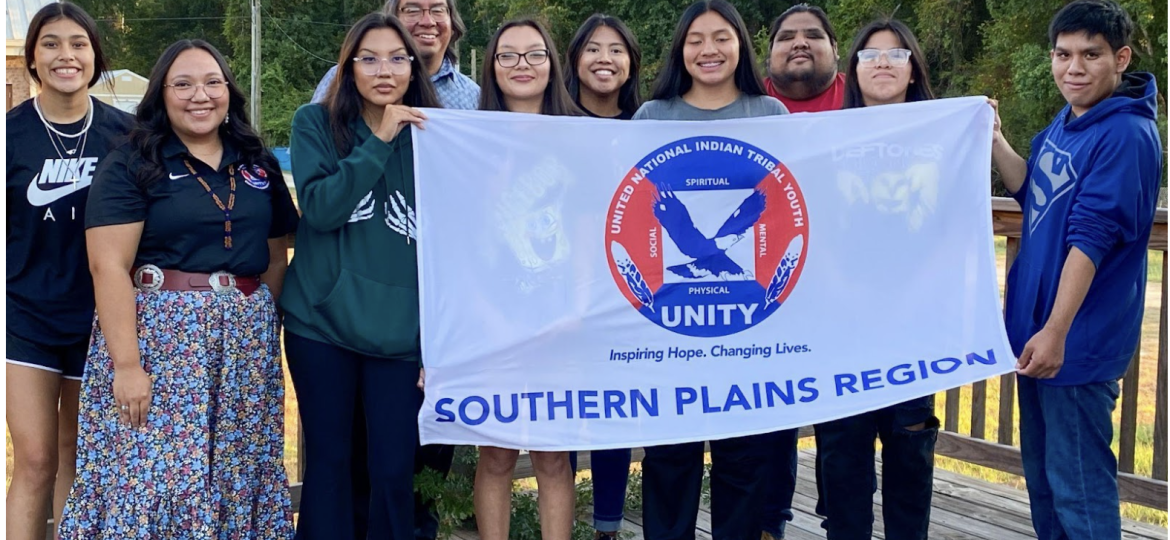 Written Report by National UNITY Council's Southern Plains Representative, Mahiya Ramirez
On August 15th, I had the opportunity to journey down to Livingston, TX, to visit the Inner Voice Youth Council of the Alabama-Coushatta Tribe of Texas to participate in their Recruitment night. On the way down, I began thinking of what I could say to the youth that would be present at this event. Once I had arrived, I realized there would be no better words than what came from the heart. The youth of the InnerVoice youth council showed an incredible amount of respect. They showed how deeply they cared for their communities.
For these native youth, it isn't about gaining the hours required to make it on a trip. It truly is because they see a need for change in the community. The Inner Voice Youth Council's Advisors, Emma Abbey, Delvin Johnson, and Colby WhiteThunder (Former Southern Plains Representative and Male Co-President), displayed immense amounts of care for these youth and making sure the youth can use their voice for the better, as well as being great resources as they each possess knowledge from many different areas.
Youth Council feedback: 
"Mahiya is very knowledgeable, and her professionalism shines through her work. She has reached out as a peer support for our youth, and her statement that she is "just a phone call away" shows her commitment to her role as the Representative for the Southern Plains Region," said Delvin Johnson, Advisory Council Member for the Alabama-Coushatta Inner Voice Youth Council.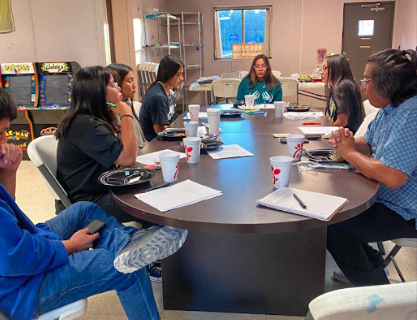 "We appreciate Mahiya for joining us at our recent Youth Council Recruitment event. This event was to garner more involvement for the Inner Voice Youth Council of the Alabama-Coushatta Tribe of Texas. Her words of encouragement for our Youth Council were very impactful, and we can't wait to see her do more excellent work this year as the UNITY Southern Plains Regional Representative. We look forward to working with her in the near future and beyond," said Emma Abbey, Primary Advisor for the Alabama-Coushatta Inner Voice Youth Council.
"I cannot wait to see all the accomplishments of the Inner Voice Youth Council this year, and I plan to continue working alongside them as they inspire me" shared Mahiya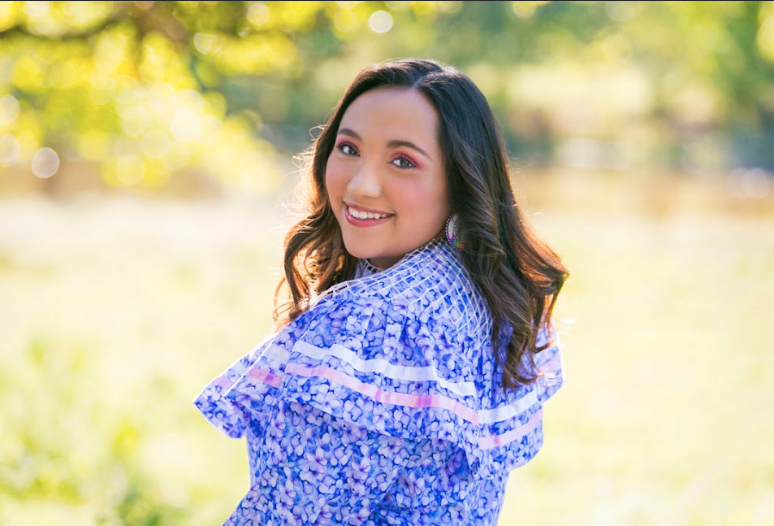 Mahiya Ramirez – UNITY Southern Plains Area Representative
Tribe: Muscogee (Creek) Nation, Oklahoma
She is a junior at the University of Central Oklahoma majoring in Mass Communication Photographic Art with a minor in Journalism. Mahiya is an active member of the Mvskoke Nation Youth Council, serves as the Speaker, and has held other executive committee roles since 2017. She participates and volunteers at our cultural events and festivals. The most memorable moments are spent with our elders and youth. Mahiya's passion is the music of different genres. 
She plays both American and Native American flute. She appeared in Spirit Flute: Healing the Heart " a documentary of Oklahoma Native American flute players; she was mentored by an elder on how to make a flute from cedar and bamboo. Mahiya believes music heals the mind, heart, and soul and uses music herself as therapy. She also enjoys spending time with family members and friends. It is an honor to serve as the United National Indian Tribal Youth (UNITY) Southern Plain Area Representative. I am excited to engage Native youth to become more empowered and let their voices be heard by remaining dedicated, supportive, and focused as we approach this journey. She will continue to be the best of herself and a role model for all native communities in the Southern Plain Region and across the United States. I look forward to meeting all the youth councils in my region.
CONTACT: 
Mahiya Ramirez, UNITY Southern Plains Area Representative
Email: southernplains@unityinc.org