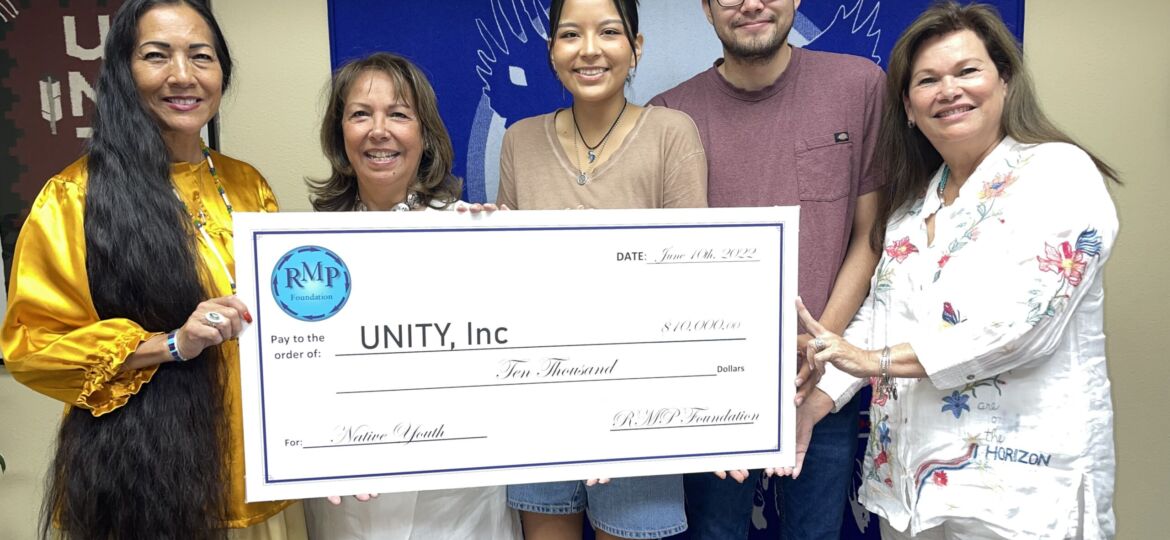 Victoria (Vicki) Vasques, the owner of Tribal Tech LLC, located in Virginia, stopped by the UNITY office recently to present a $10,000 check to the organization. Vasques, who also created the Ronald Maese Peralta Foundation (RMP), is Diegueno of the San Pasqual Band of Mission Indians.
Vasques, who was joined by her sister Michele Matteson for the presentation, has served as Assistant Deputy Secretary to the Office of Indian Education, US Department of Education, has been an advocate for 30 years, leading education reform healthcare and advancing energy initiatives. Vasques and her husband, who personally donated an additional $2,000, challenged other Native-owned businesses to do the same.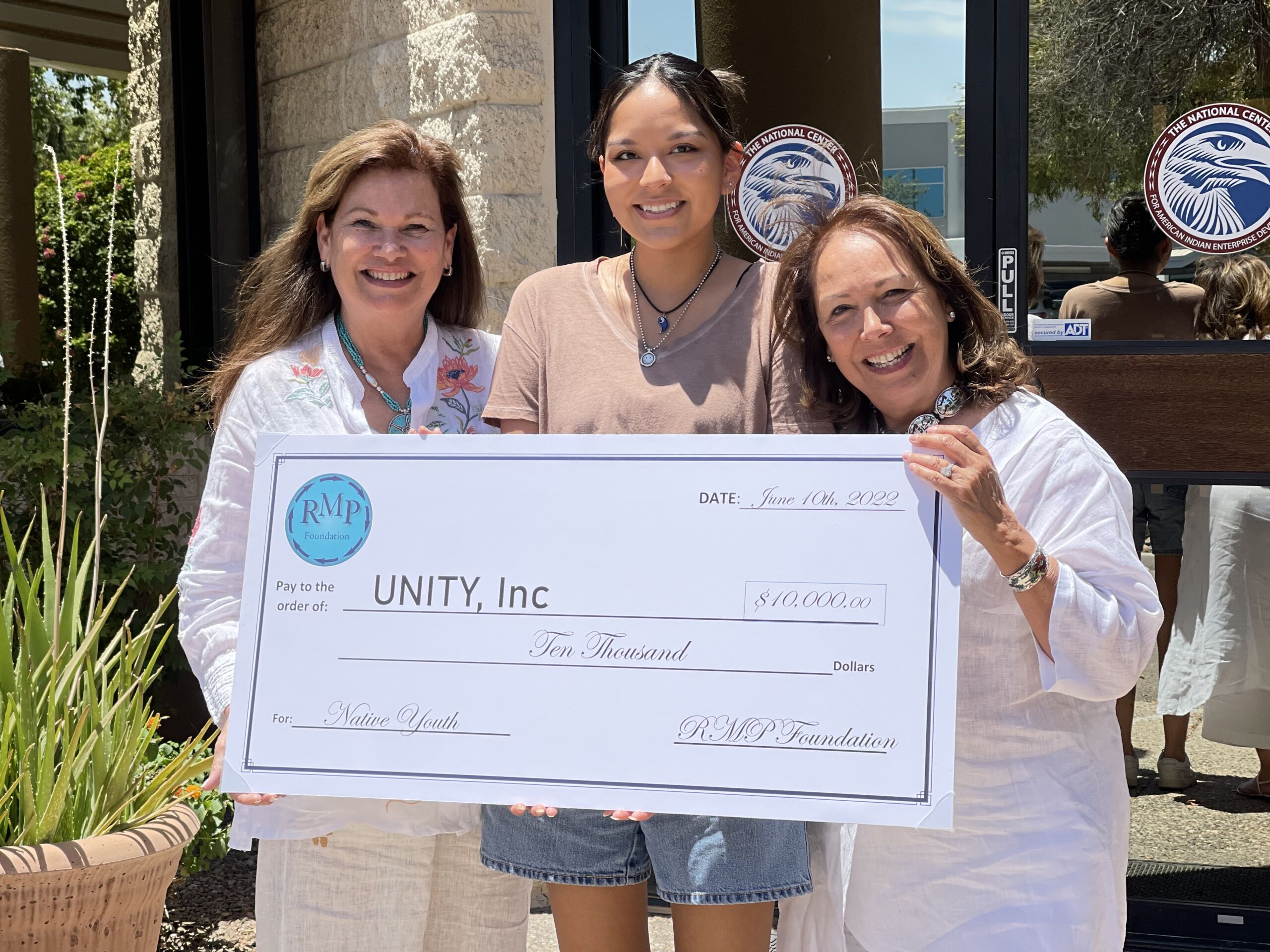 "On behalf of the RMP Foundation and Tribal Tech LLC, my sister and I are proud to support UNITY and the work they do for our Native youth. We are fortunate enough to be able to give back and would encourage others to learn about the important work of UNITY and join us in giving," said Vasques.
Among those accepting the donation at the UNITY office included Audri Mitchell, Co-President of the National UNITY Council, Caleb Dash, UNITY production assistant, and executive Director Mary Kim Titla.