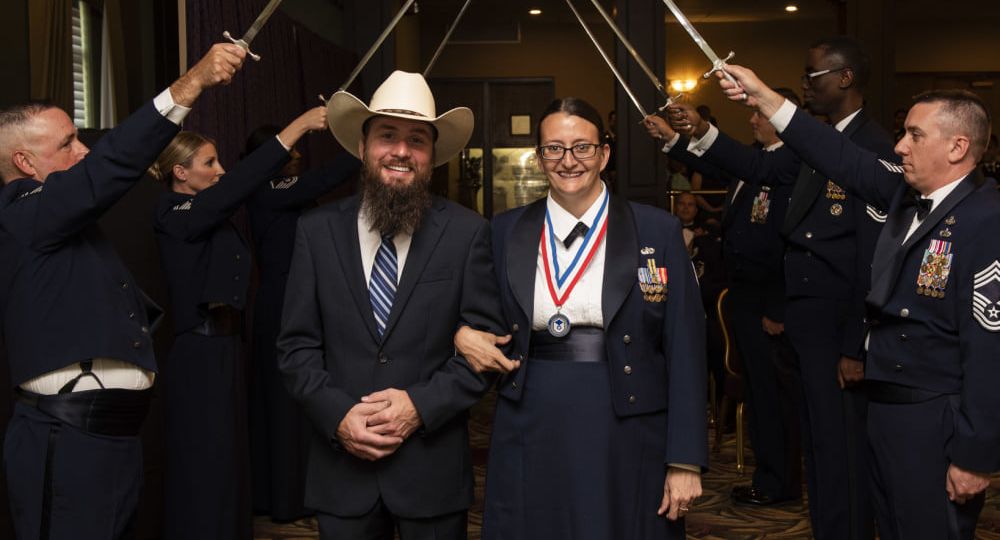 UNITY Alumni Give Big! They 'pay it forward" by supporting UNITY with individual donations. How? Facebook Birthday Fundraisers, employee match programs, recurring monthly donations, or a one-time gift or in memoriam for a loved one. Each year UNITY Alumni are the greatest number who participate in yearly giving events; Giving Tuesday, End of Year Giving or Arizona Gives Day. There are faithful Alumni who give their time as trainers, program advisors, event volunteers, UNITY Council of Trustees, and those who advocate for UNITY's young people.
Alumni have first-hand experience and a long-lasting connection to UNITY. They received something by participating in a Youth Council or attending a conference that impacted them for the better.
Alumni Nicole Turley recently posted a Facebook Birthday fundraiser.  She is Active Military serving 19 years in the US Air Force. She was recently promoted to Master Sergeant. Nicole is a proud member of the Sault Ste. Marie Tribe of Chippewa Indians and grew up in St. Ignace, Michigan. She participated in the Waaniniigaanzijig Tribal Youth Council and attended UNITY in the early 2000s. She is a wife and mother of three daughters.
Nicole and others have posted Facebook Birthday fundraisers. Mary Kim Titla & Brenda Victor, San Carlos Apache; Eileen Crocker, White Mountain Apache; Vivian Juan Saunders, Tohono O'odham, and others have.
UNITY Alumni give to UNITY in a big way. UNITY thrives, not because of money, but because of UNITY's mission and those who believe in Native youth.  At one time someone donated funding for that and introduced them to UNITY in the first place. Thank you for circling back and staying connected.