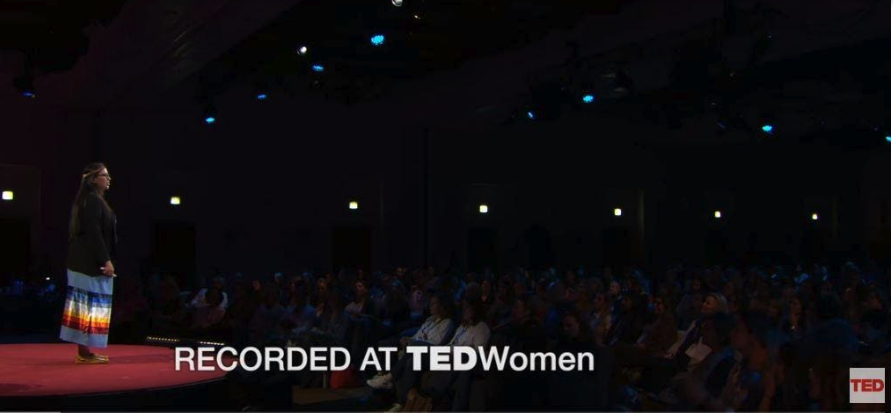 Dr. Kelsey Leonard presented at TEDWomen 2019 in Palm Springs, California on December 5. She shared her ideas of why "Why lakes and rivers should have the same rights as humans" Kelsey joined Hindou Oumarou Ibrahim, Shawnee, Colette Pichon Battle, Renee Lertzman and Jane Fonda, in a session called Planet Protectors.  "As a water scholar and protector, Kelsey Leonard seeks to establish Indigenous traditions of water conservation as the foundation for international water policy-making." –Kelsey's TED Speaker page. 
Why you should listen
Dr. Kelsey Leonard represents the Shinnecock Indian Nation on the Mid-Atlantic Committee on the Ocean, which is charged with protecting America's ocean ecosystems and coastlines. She also serves as a member of the Great Lakes Water Quality Board of the International Joint Commission. She has been instrumental in safeguarding the interests of Indigenous Nations for environmental planning, and builds Indigenous science and knowledge into new solutions for water governance and sustainable oceans.
Leonard's recent scholarship explores Indigenous water justice and the defining international legal principle of self-determination under the United Nations Declaration on the Rights of Indigenous Peoples.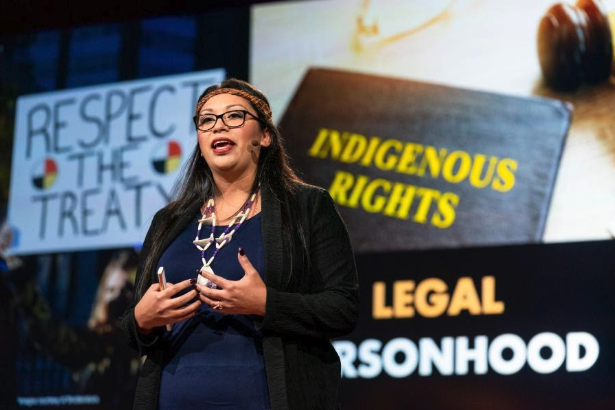 "We need to fundamentally transform the way in which we value water," says Kelsey Leonard. She speaks at TEDWomen 2019: Bold + Brilliant on December 5, 2019 in Palm Springs, California. (Photo: Marla Aufmuth / TED)
While reaching out to Kelsey about her TED presentation, she explained, "I truly credit UNITY as foundational to building my public speaking skills. I still remember being selected to deliver our eastern regional speech at the conference in 2005 (San Diego, California) and being completely afraid and exhilarated all at the same time."Kelsey served on the Executive Committee of the National UNITY Council as a member at large, leading up to her role as Female Co-President in 2007-2008. To learn more about Kelsey read this previous UNITY article. https://unityinc.org/kelsey-leonard-graduates-from-oxford/ and visit her website https://www.kelseyleonard.com/media