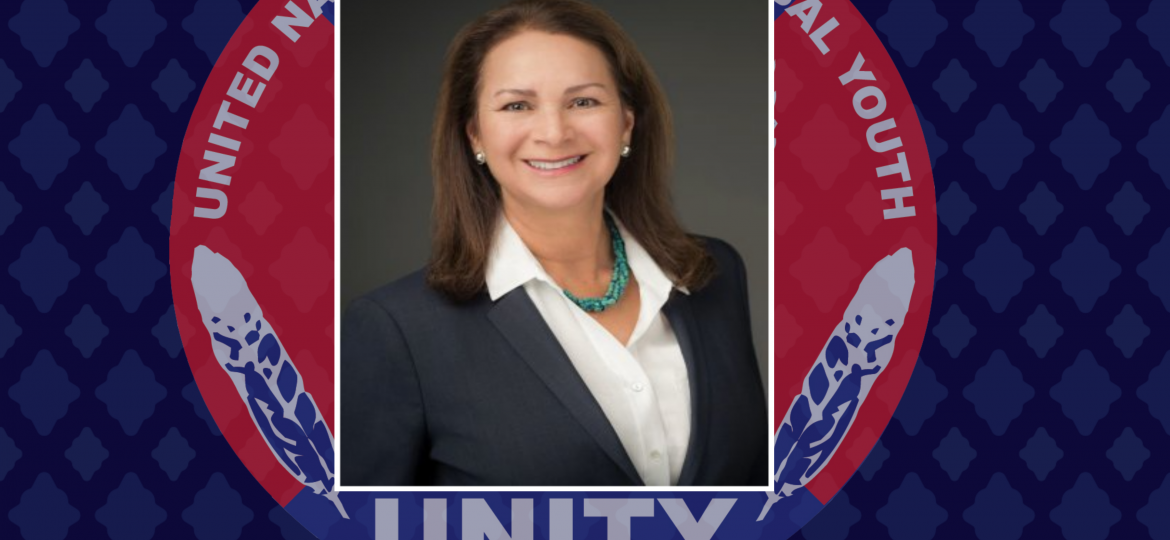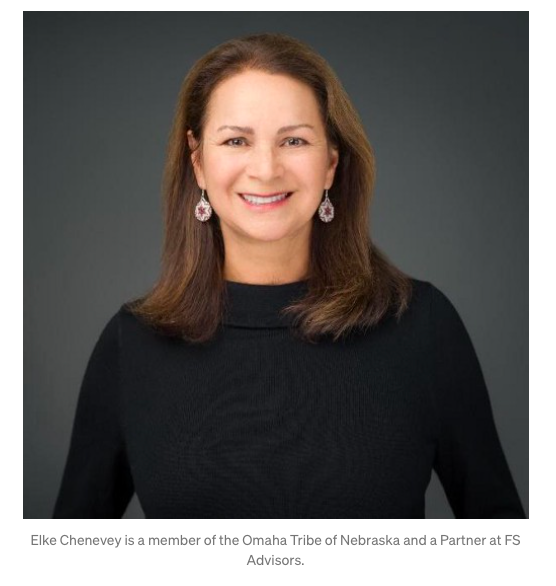 UNITY is happy to announce a new addition to its Council of Trustees. Elke Chenevey, Omaha, who is a graduate of both Dartmouth College and Columbia University is recognized as a leading financial advisor in the Native American community. She is a UNITY alumna, having attended a UNITY conference in 1980 in Washington, D.C.
.
She began her career more than 30 years ago with Merrill Lynch where she first rose to the Director level in the Public Finance Group structuring over $7 billion in tax-exempt and taxable financing for a diverse client group. In 2003 she moved to the investment consulting arm of Merrill Lynch where she focused on providing investment management services to Native American tribes and their enterprises. Elke recently joined FS Advisors LLC and is continuing to provide exceptional investment management and Tribal Member Benefit program services to the Native American community.
.
Active in her community with a passion for financial education and youth mentorship, Elke is also a member of the San Diego American Indian Health Center Board of Directors and also serves on the Advisory Boards of the American Indian Chamber of Commerce of California, the Native American Visiting Committee which advises the President of Dartmouth College, and the Native Financial Education Coalition. Elke is a Certified Investment Management Analyst® professional.  She has also served her tribe, the Omaha Tribe, in various capacities, including Tribal Manager, Grant Writer, and Economic Development Planner.  Elke received her M.B.A. from Columbia University's Graduate School of Business and a B.A. from Dartmouth College.
.
"I attended my first UNITY conference as a college student and ever since have looked to support UNITY's great work whenever and however I can. Contributing to the fulfillment of UNITY's Mission as a Trustee is such a great honor for me.  I am extremely excited to work with Chairwoman Loretta Tuell and the other Trustees on all the opportunities UNITY has to help address the needs of our youth.  Wibtha hoN!  (Thank you in Omaha)," said Chenevey.
.
"We are excited to welcome Elke Chenevey to UNITY's Council of Trustees. Elke walks the talk. She truly cares about the wellbeing of the Native community and especially its youth. She's served as a volunteer at the National UNITY Conference and she's provided virtual workshops for Native youth about financial planning. We are blessed to have her on board," said Chairman Tuell.