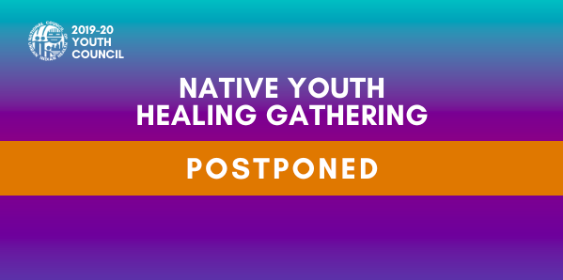 Our partners at National Council of Urban Indian Health (NCUIH) have postponed this virtual gathering. UNITY Peer Guides will offer a virtual break out session during the Native Youth Healing Gathering when the new date is announced. Stay tuned for more information www.ncuih.org for more details.
Join NCUIH's Youth Council for an in-person* and online Native Youth Healing Gathering on March 26 from 2:45pm – 4:45pm (EST). All youth, young adult, and young-serving adults are welcome to attend!
UNITY's Healing Indigenous Lives Initiative will offer a virtual session during this virtual Gathering. Join us to learn more about how UNITY Peer Guides are developing tools for youth who have been impacted by trauma.