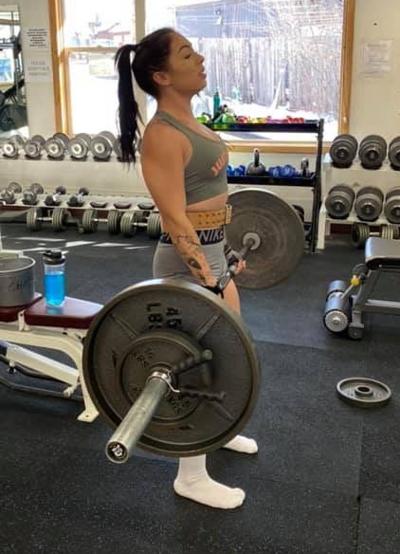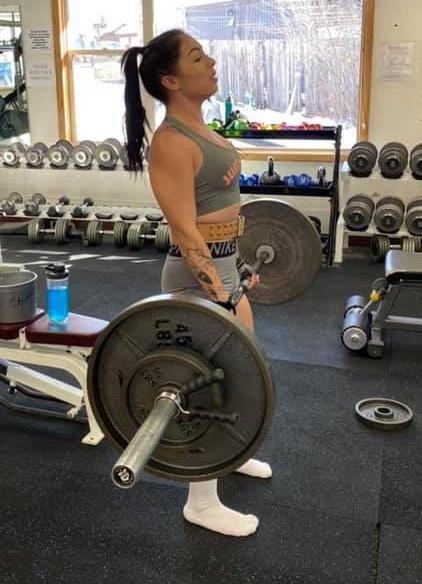 ST. IGNATIUS — CSKT member ArriAnna Matt started her health and wellness journey over a year ago when she had just gotten out of a relationship. She wanted to find a healthy way to move on, so she decided the gym was the best place. "I started off with running," said Matt. "I didn't know what else to do or how to do it." Despite the workouts, the changes were minimal. "I was about to give up, I wasn't seeing the results that I wanted to."
With a discussion about her time at the gym, Paul Phillips, Lead Fitness Specialist for Tribal Health, told Matt that most people give up at three months due to them not seeing results. However, while there may be little to no changes in physical appearance in the beginning, the body is getting healthier and stronger and the changes begin to show in each passing month.
Phillips suggested ArriAnna try weight training and worked with her when they were both at the gym. "I was hesitant at first," said Matt. "Most women aren't weightlifters. It's not considered feminine to have many muscles. I didn't want to give up on working out, so I worked on weight training not realizing how much fun it is."
She wanted to love her body and moved her goals to gain muscle. Within four months of training with Phillips she started increasing the weights on her own. She currently weight deadlifts up to 200 pounds. Matt hopes to move up to weightlifting competitions like professional power trainer Stephanie Sanzo, Matt's biggest inspiration for weightlifting.
Besides the physical benefits of weight lifting, Matt recognizes how it also helps her mental strength. "The gym is a safe place for me to go. I make it into the gym whenever I can. If I feel upset or anxious, I go to the gym even at three in the morning. Sometimes I'll go to Missoula."
With her journey to fitness and weight training underway, Matt acknowledges that her success required support, encouragement, training and inspiration.
"I couldn't have done it without Paul. He helped me push myself and gave me the confidence I needed to go into weightlifting. He taught me that in order to reach your goals you shouldn't give up and that only you can push yourself to reach your own goals."