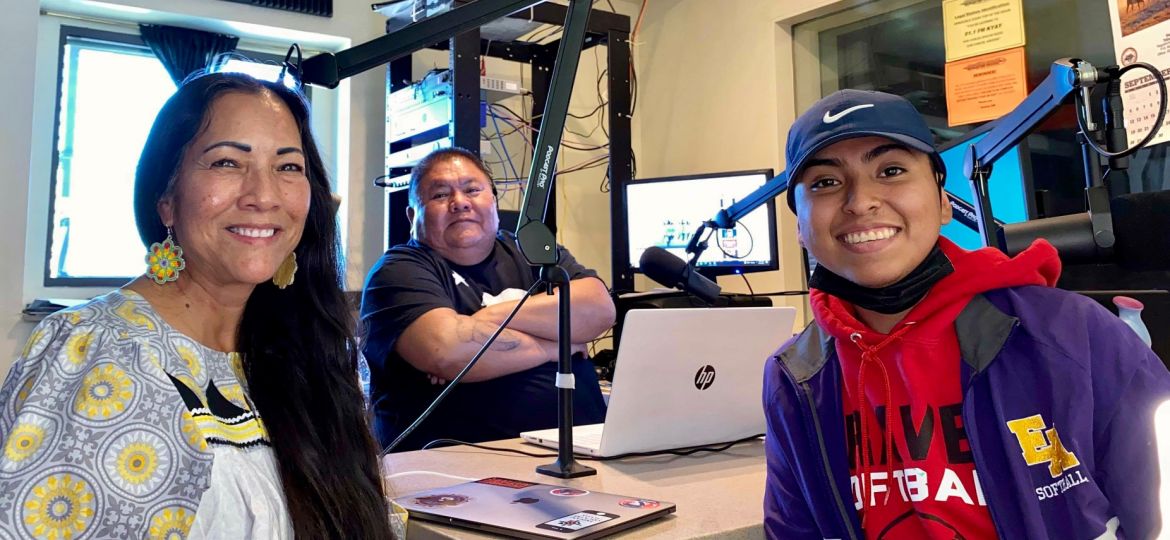 Steve Harvey, San Carlos Apache, NUC Western Region Representative, made an appearance on KYAY radio this month in San Carlos, Arizona. He shared his personal story about getting COVID-19 and his decision to get vaccinated. He said Native youth were greatly affected during the pandemic especially in the area of mental health. Harvey believes misinformation is the reason many Native youths are choosing not to be vaccinated. Steve was joined by UNITY's executive director Mary Kim Titla who shared the COVID-19 resources page, which can be found at
www.unityinc.org
.
The CDC had approved people aged 16 and up last December to receive the COVID-19 vaccine. The CDC now recommends the vaccine may be used among the 12-to-15-year-old population. Widespread vaccination is a critical tool to help stop the pandemic.
Native youth are encouraged to become familiar with UNITY's efforts to promote vaccinations and safety. UNITY is partnering with Bowman Consulting and Iluminative with the goals of creating awareness, promoting safety, and obtaining feedback as it relates to COVID-19.
Please contact 
la.buford@unityinc.org
if you wish to become involved as a spokesperson for these efforts. Stay tuned for an announcement regarding mini-grants for youth councils to develop Public Service Announcements.
Pictured Above: UNITY Executive Director Mary Kim Titla and NUC Western Region Representative Steve Harvey join DJ Ardell Ganilla at KYAY radio in San Carlos, Arizona to talk about the importance of COVID-19 vaccinations.