OJJDP & UNITY: Working Together to Create Safe Communities

This year, the UNITY Peer Guides were able to offer training, virtually and in person to over 5,000 native youth. Young people will continue to receive training to serve as peer leaders who will provide training, mentoring, support, resources, information, and other assistance for their peers in efforts to increase public safety and creatively prevent and address juvenile delinquency. UNITY, with its trainers, youth Peer Guides, and mentors will offer regional youth leadership development training that will enable Native youth, and their adult advisors, to develop and carry out projects, programs, education, awareness campaigns, and other efforts within their communities. The projects will benefit communities while providing valuable real-world leadership experiences that will better prepare the youth to succeed in their leadership roles.
The Healing Indigenous Lives Initiative (HILI), a partnership between UNITY and the Office of Juvenile Justice and Delinquency Prevention (OJJDP), seeks to increase engagement with youth who have experienced trauma and bring awareness to public safety issues in Indian country. Thirteen young people from across the Nation have been named to UNITY's OJJDP Peer Guide Cohort. The UNITY Peer Guides have been a pivotal part of the HILI program by providing Peer to Peer mentorship and trainings as they develop tools and training resources for Native youth to address challenges facing our communities. Together, the Peer Guides know that they can create healing by empowering Native youth to enhance public safety and increase accountability through the UNITY network of Youth Councils. This Initiative is supported by a cooperative agreement (2018-TY-FX-K002) between UNITY, Inc. and the US Department of Justice, Office of Justice Programs, Office of Juvenile Justice and Delinquency Prevention.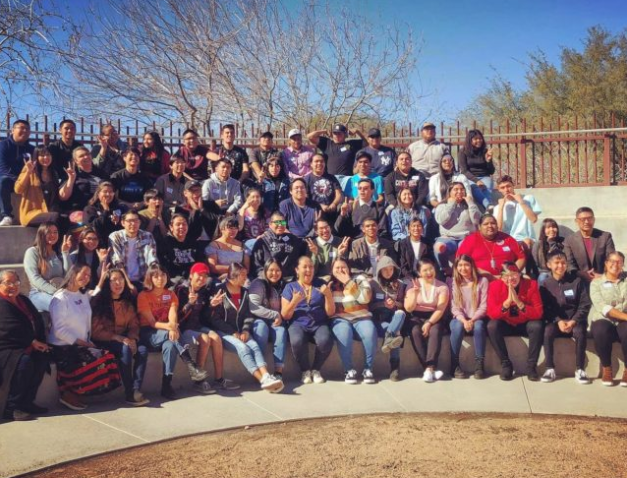 Innovative Trainings Developed For Native Youth By Native Youth 

The Healing Indigenous Lives Initiative (HILI) kicked off 2020 planning with a listening session in the Salt River community in Arizona on Saturday, January 18th, 2020 in partnership with the Young River Peoples Youth Council. The listening session brought together over 100 Native youth from 16 Arizona communities with the goal of providing feedback on the proposed UNITY curriculum. The in person focus group provided a space for Native youth to share their voice and vision for the program as well as test the developed HILI Workbook. The participants broke down in small groups and worked with Peer Guides to create pages in the HILI training manual. While most grants are already developed by the time Native youth come into contact with the tools,  the Peer Guides believe Native Youth should be involved in every aspect of development to effectively maximize community impact. The feedback collected during the hands on focus group has continued to be used to shape the HILI curriculum and prepare for future regional trainings across Indian country.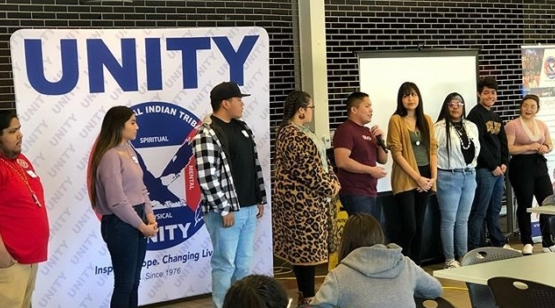 Focused on the Root Causes: Improving Mental Health as Delinquency Prevention
The UNITY Peer Guides have continued to be a resource to the community during these uncertain times of social distancing and isolation. As many Peer Guides have experiences overcoming obstacles in their own lives as a result of past trauma, they are taking to the internet to offer traditional cultural resources to Native youth who may be struggling with anxiety, triggers or mental health challenges. Research shows efforts to reduce and prevent substance abuse with Native youth should incorporate local expertise and knowledge, build on strengths and resources within the communities, and integrate unique cultural practices (Brown, Baldwin, & Walsh, 2012). In July 2020, UNITY Peer Guides participated in a congressional forum led by Ruben Gallego (D-Ariz.), chair of the Subcommittee for Indigenous Peoples of the United States. The subject of the hearing was Native Youth Perspectives on Mental Health and Healing.
Native youth leaders discussed the mental health impacts facing Native youth in the United States, education and safety, and ideas on how policy can reduce trauma and promote healing. According to the American Psychiatric Association, American Indian and Alaska Native children and adolescents have the highest rates of lifetime major depressive episodes, substance use disorders, post-traumatic stress disorder, intergenerational trauma, suicide, and attachment disorders. This disproportionate harmful impact has been compounded by the physical and mental effects of the pandemic. "Mental health is a vitally important topic, particularly now as the coronavirus pandemic is afflicting our communities," said Mary Kim Titla, UNITY executive director. "I'm proud to see our Native youth speaking before Congress, sharing their insight on what can and should be done to protect Native lives."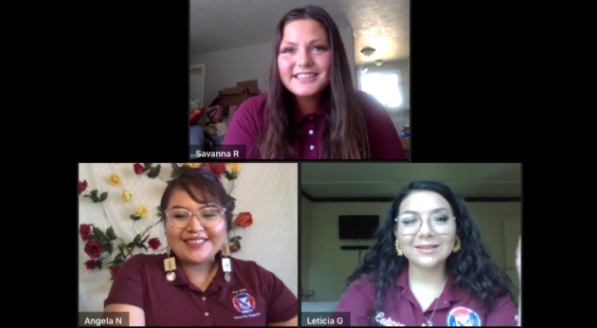 National Native Youth Tribal Consultation through Youth Led Town Halls
Throughout UNITY's history and especially in the last year, we have seen the power of Native youth advocacy and voice in leading transformational change. With this in mind the UNITY Peer Guides sought out Native youth to attend four virtual national Town Halls who have been impacted by crime, trauma or the juvenile justice systems to share how they have overcome their challenges. Through UNITY's partnership with the Office of Juvenile Justice and Delinquency Prevention, Peer Guides will create a National Report and work closely with OJJDP officials to include the Native Youth voice into their Tribal Consultation.
The four regional Town halls were in conjunction with UNITY's first ever Virtual National Conference to increase participation. With over 400 participants representing hundreds of different tribal communities, (urban and rural) the Peer Guides are able to make regional comparisons on issues impacting Native youth.The youth led virtual Town Hall discussions and the written National survey addressed what made Native youth feel safe, and what regional resources were helpful to those impacted by crime. This year OJJDP invited a UNITY Peer Guide, Audrianna Mitchell to serve as a Co-host in the National OJJDP Tribal Consultation with hundreds of Tribal Leaders this summer. This year, Native youth were eager to participate in UNITY's regional Native Youth Town Halls to help empower other youth who may be struggling. We believe, together we can heal our communities.
For More Information, contact Program Manager LorenAshley Buford at la.buford@unityinc.org, peerguides@unityinc.org or Call UNITY National Headquarters: 480-718-9793