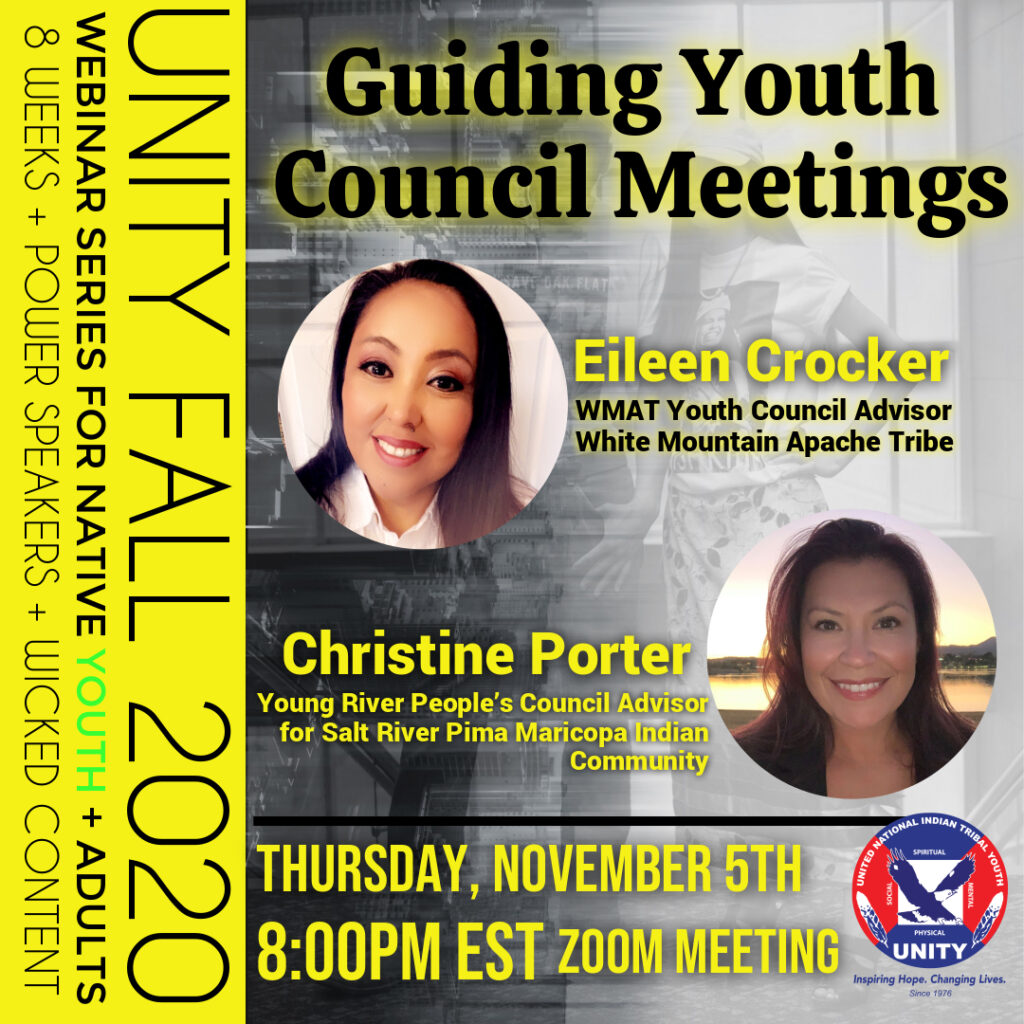 Have you ever attended a meeting for the sake of having a meeting? Lots of talk leading to no action. Good ideas, good discussion, but how can these ideas become reality? Meeting facilitation is key for any active Youth Council or youth group. Join to gain tips and strategies for Native youth engagement in community planning. Special Guests include Christine Porter! As the Young River Peoples Council Advisor, Porter received UNITY's 2019 JR Cook Advisor of the Year Award. She also will be joined by EIleen Crocker from the White Mountain Apache Tribe Youth Council.
Click to Watch recording at the UNITY YouTube Channel. Please Subscribe.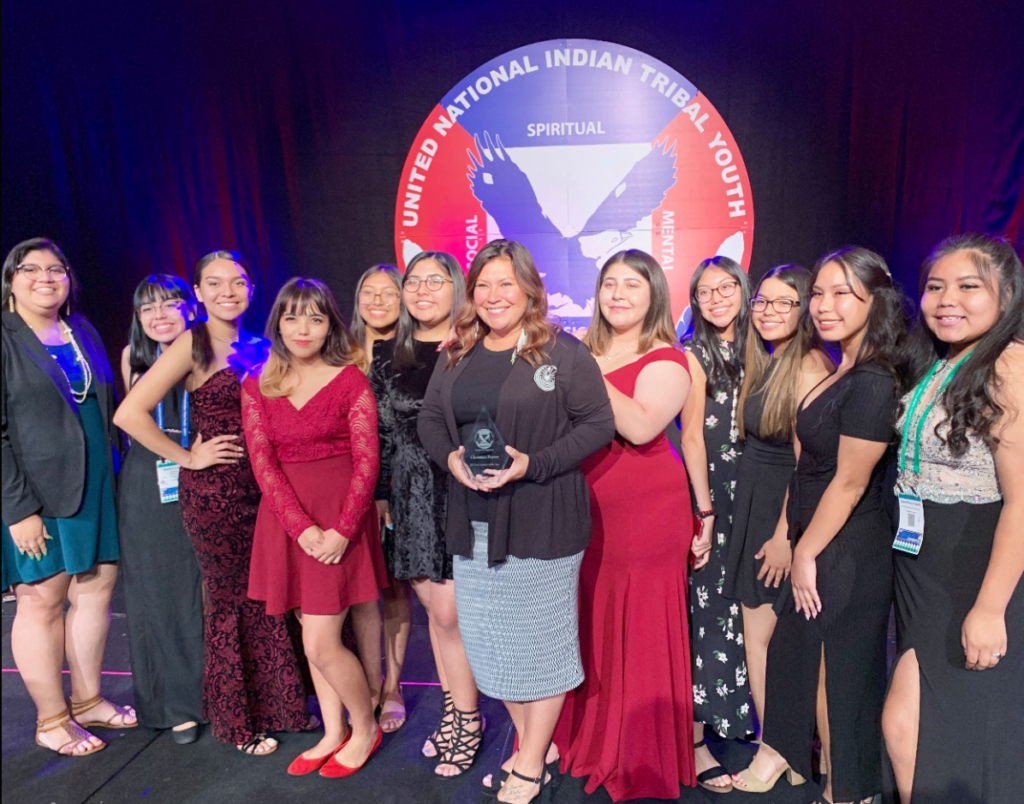 The eight-week webinar series will be sponsored in part by Comcast NBCUniversal and Nike N7. A November webinar will be sponsored by Nike N7 as part of their commitment to National Native American Heritage Month.
"We are launching this series of webinars to engage with our communities on the topics that are most relevant to Native youth today, and to help adult leaders better engage and support them," said UNITY Executive Director Mary Kim Titla. "We want to thank our wonderful sponsors, Comcast NBCUniversal and Nike N7 for making these webinars possible."
Three Key Takeaways from this training include:
1) How to Organize Meetings: Agendas, Minutes, Announcements
2) Explore different Meeting Styles and Types
3) Balancing Youth Leadership & Advisor Guidance
Join us Thursday for valuable feedback from these two amazing UNITY Advisors. Native youth Advocates are welcomed to join the Zoom discussion and ask specific questions or give insightful examples of how you have been able to support your youth group.
Other Upcoming Adult Webinars:  (Register in Advance at each of the links below)
Thursday, November 12, at 12 p.m. PST / 3 p.m. EST – Best Practices in Youth Council Development
Thursday, November 19, at 12 p.m. PST / 3 p.m. EST – How to Host Virtual Events for Native Youth
Thursday, December 3, at 12 p.m. PST  / 3 p.m. EST – Digital Storytelling: UNITY TikTok & Video Communications for Native Youth
You can find more information on UNITY's fall webinar series at unityinc.org.