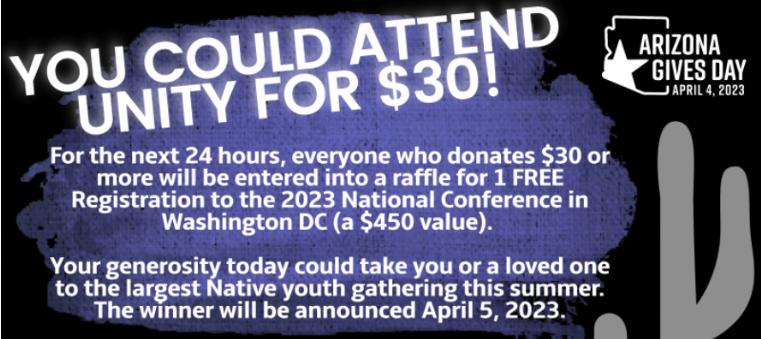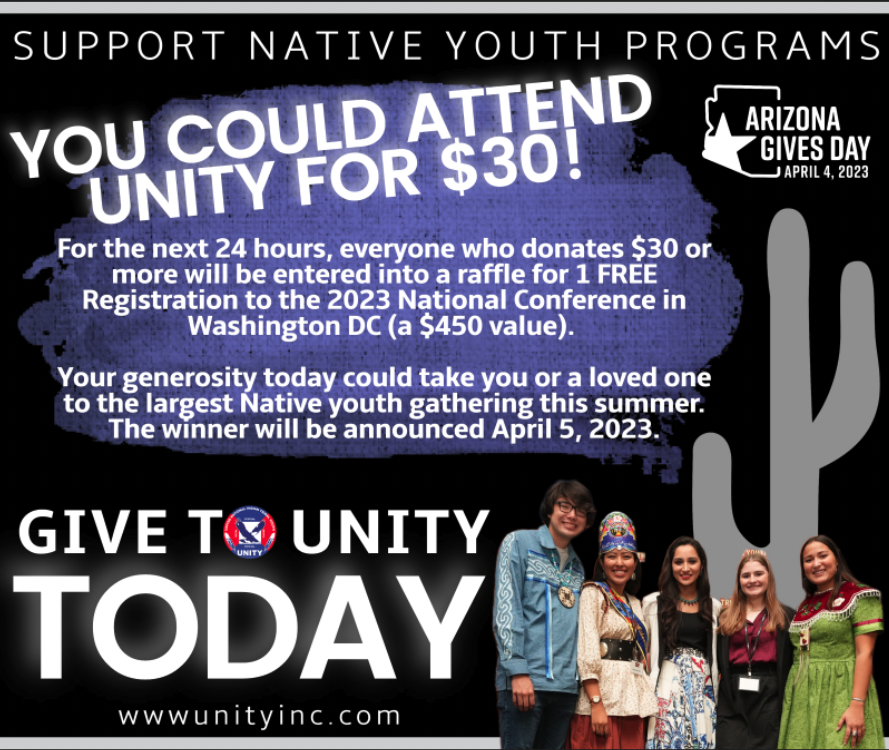 In celebration of Arizona Gives Day, for the next 24 hours, everyone who donates $30 or more will be entered into a raffle for 1 FREE Registration to the 2023 National Conference in Washington DC (a $450 value). Your generosity today could take you or a loved one to the largest Native youth gathering this summer.
The winner will be announced tomorrow, April 5, 2023.
Donate here for a chance to win:
https://www.azgives.org/unityinc
This year all funds raised will support the National UNITY Conference, Youth Ambassador Cohorts, and registration scholarships for deserving Native youth. This year's Arizona Gives Day takes place during a 24-hour period, so don't miss your chance to give to Native youth.
Your gift will help UNITY to support its National Conference and allow an opportunity for more young people to attend and participate.