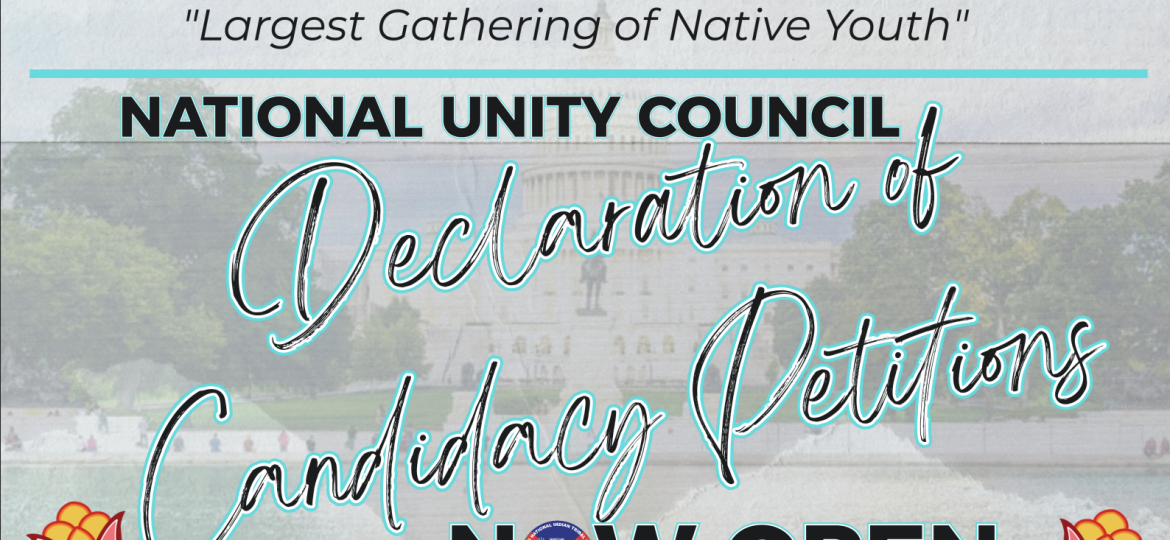 The 2023-24 National UNITY Council Declaration of Candidacy Petition Online Application process is now open. This petition is for National UNITY Council (NUC) members who are interested in running for regional area representative positions and Co-Presidents (Female and Male) on the NUC Executive Committee. Members petitioning must be in good standing in order for their names to be on the ballot.
Regional Area Representative positions:
Great Plains
Midwest
Northeast
Northwest
Pacific
Rocky Mountain
Southeast
Southern Plains
Southwest
Western
Co-President positions:
Female Co-President
Male Co-President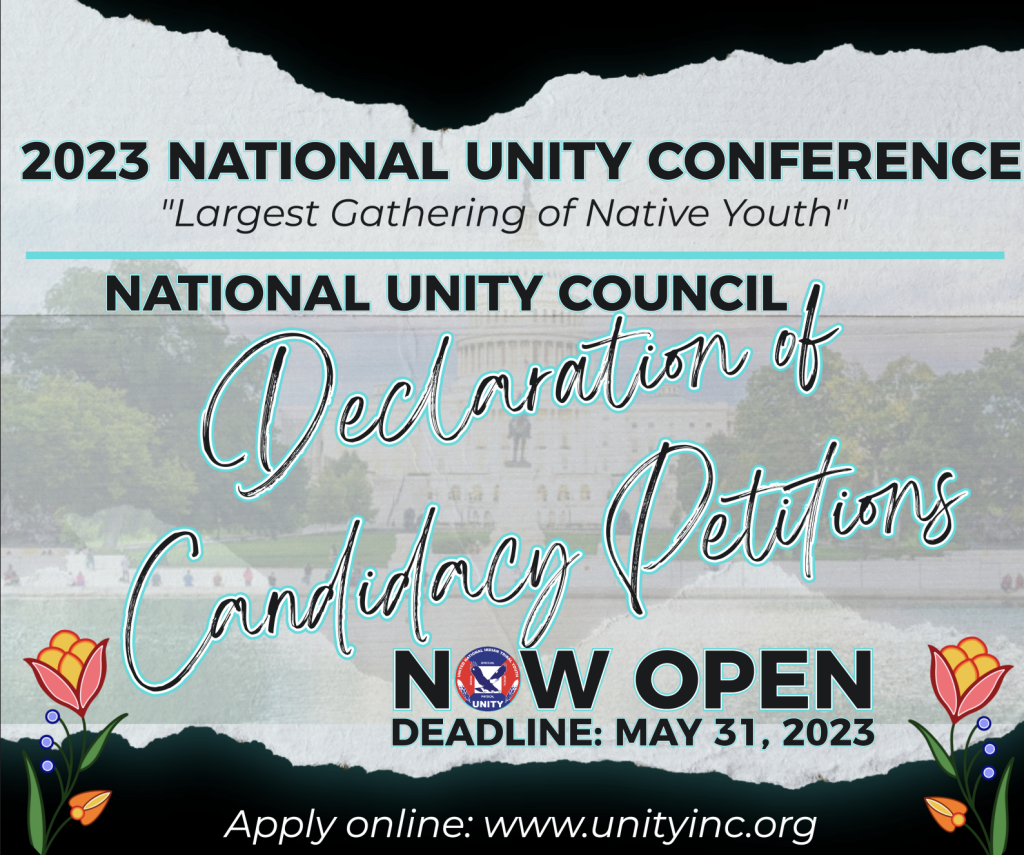 Qualification Criteria for good standing is as follows:
Representatives of youth councils in good standing
:
-Youth Council Constitution and Bylaws submitted
-Letter of Resolution
-Completed one project in the past year
-Submit an annual youth council report at https://forms.gle/Hi6mqJvUCbsuM1R69
-$100.00 affiliation fee
Individuals in good standing
:
-Letter of support from a tribal leader
-Annual Report (community service completed within the year) at https://forms.gle/Hi6mqJvUCbsuM1R69
-$50.00 affiliation fee
Criteria for those running for a Co-President (Female and Male) position
:
-Must be in good standing
-Must have previously served as an Area Representative on the NUC Executive Committee
DEADLINE
to submit petition is May 31, 2023, 5:00pm (Mountain Standard Time)Questions? Please contact, Greg Mendoza, Youth Programs Director at
G.mendoza@unityinc.org
 or (480) 718-9793.