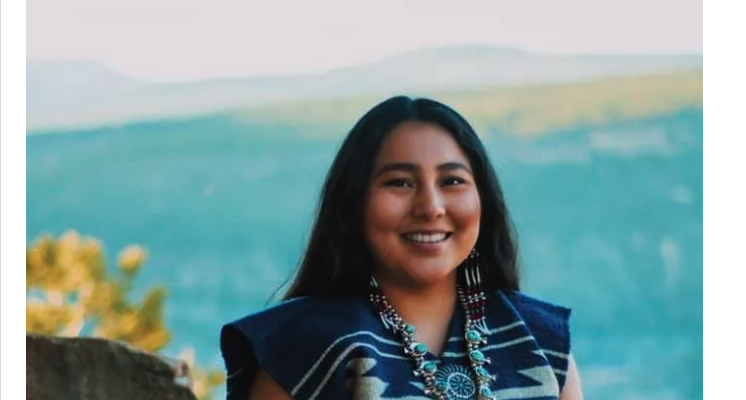 UNITY 25 UNDER 25 AWARDEE
Ally Gee, 23, Diné
Growing up in Low Mountain, Arizona, Ally Gee rarely talked about sexual health or menstruation with her family. The topics were largely considered taboo. But when she began working as a student at Fort Lewis College's health clinic and saw a need for more sexual wellness education and menstrual health supplies, she knew something had to change. Roughly half of the undergraduate student body was Native, and most of the community members the clinic was serving were people of color.
Working with the nurse practitioners at the clinic, Gee helped to secure a grant that provided months of free reproductive health services and menstrual health products for students. She says that's where her passion for providing accessible sexual health and wellness services started.
"As the only woman of color at the clinic, I became an advocate for a lot of students that came in," she says. Students still come to Gee for education, though she has stopped working at the clinic. As of now, Gee is seeking other funding sources and working on expanding educational materials for students that she developed as a UNITY 25 Under 25 youth leader. Her dream is to one day have a comprehensive program that could provide free reproductive health resources and education.
"It would be amazing to combine knowledge about how Diné people view menstruation," Gee says, "including Diné stories, songs, and teachings that celebrate menstruation."