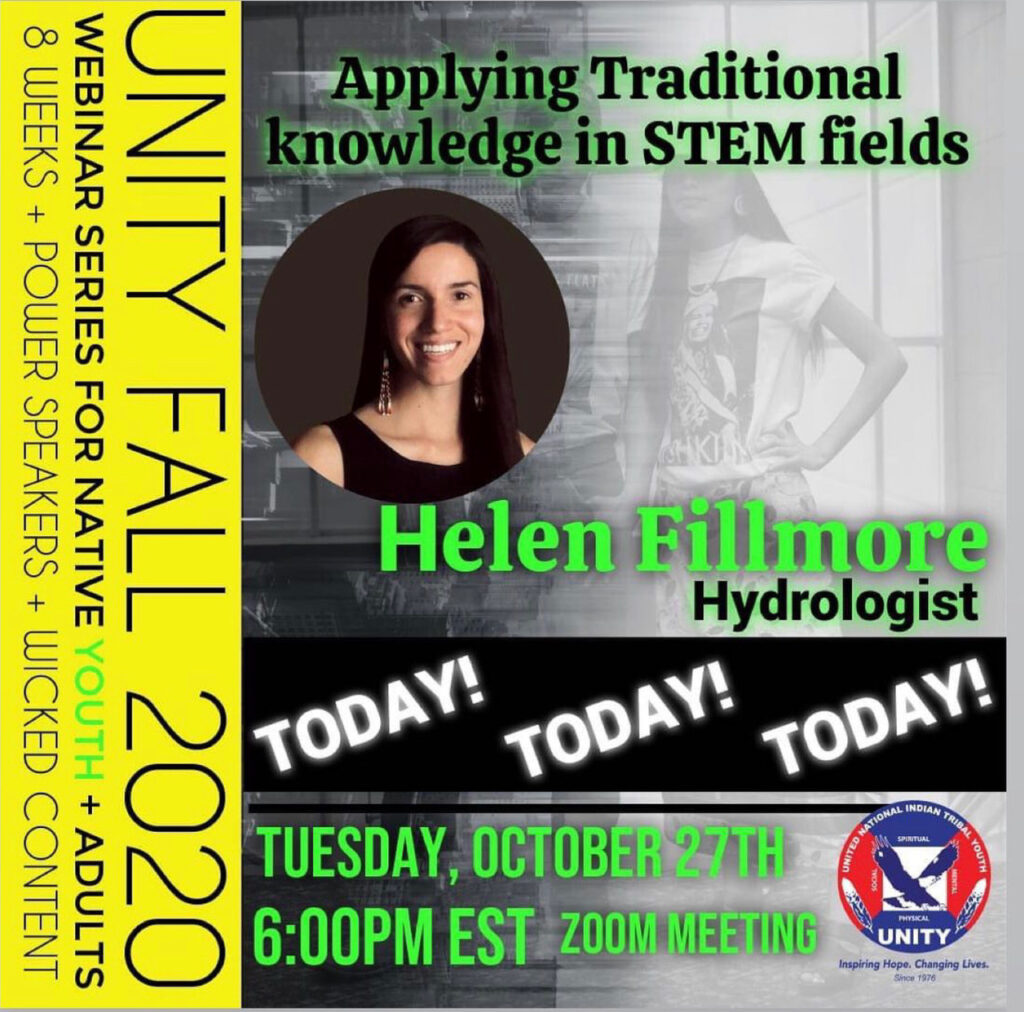 Click here to watch For this week's Youth Track webinar for the 2020 Fall Webinar Series, Presenter Helen Fillmore, from Washoe, shares how Traditional knowledge and modern scientific research are shaping their Tribe's future.
Councilwoman and Hydrologist Helen Fillmore of the Washoe Tribe of California and Nevada is an active community advocate and researcher. Fillmore explains how restoration and adaptation strategies are traditional concepts to indigenous knowledge. She shares ways in which our resilience is inherent and can be used to tackle the most challenging obstacles our ecosystems are facing today.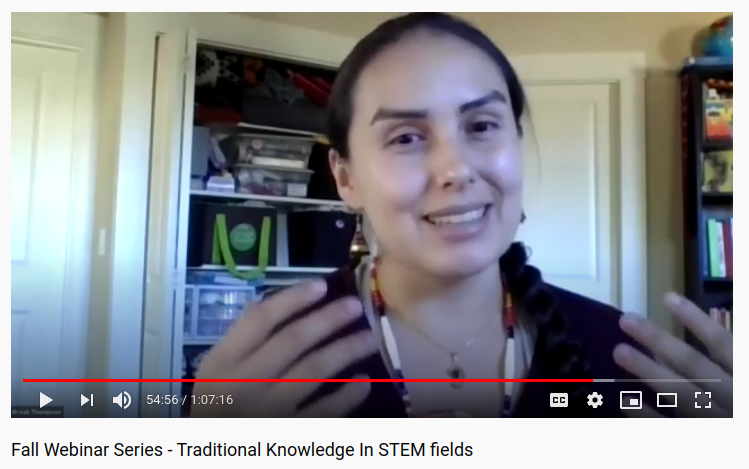 Joined by UNITY 25 Under 25 Awardee Brooke Thompson,  together they share how planning ahead for future generations will require collective action and changing the Western norm of scientist "rediscovering indigenous ecological knowledge." Click above to learn how Native youth can utilize their traditional knowledge to make huge scientific impacts in the STEM fields.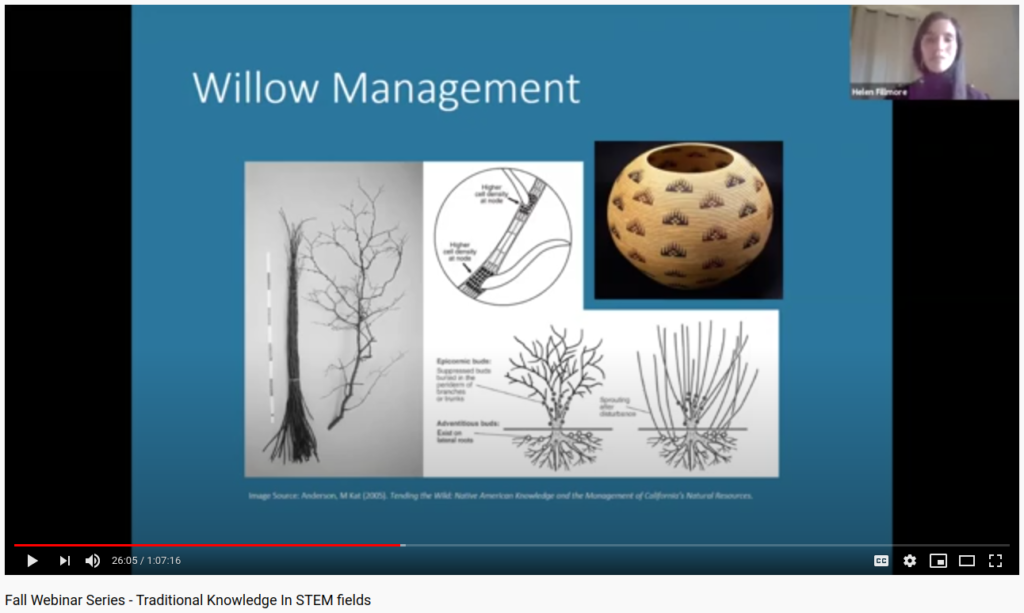 The eight-week webinar series will be sponsored in part by Comcast NBCUniversal and Nike N7. A November webinar will be sponsored by Nike N7 as part of their commitment to National Native American Heritage Month.
"We are launching this series of webinars to engage with our communities on the topics that are most relevant to Native youth today, and to help adult leaders better engage and support them," said UNITY Executive Director Mary Kim Titla. "We want to thank our wonderful sponsors, Comcast NBCUniversal and Nike N7 for making these webinars possible."
Upcoming Youth Webinars during Native American Heritage Month: 
Tuesday, November 10, at 3 p.m. PST / 6 p.m. EST – Taking Your Game to the Next Level – Tips and Advice on Becoming a Collegiate Student Athlete click to register in advance
Tuesday, November 17, at 3 p.m. PST  / 6 p.m. EST– Nike N7 Collaboration – An Athlete Discussion with Nike N7 Ambassadors – Native American Heritage Month Celebration – click to register in advance
Tuesday, December 1, at 3 p.m. PST / 6 p.m. EST – Native Youth Perspectives on the 2020 Elections on Instagram
You can find more information on UNITY's fall webinar series at https://unityinc.org/webinars/