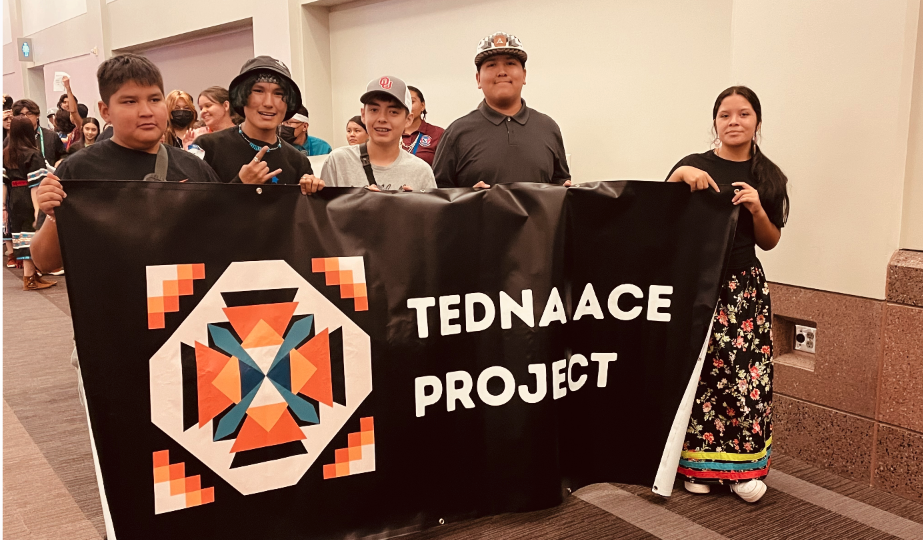 College and Career Goal Setting
and Understanding Self-Identity
"This was my first year presenting at the National UNITY Conference and I truly enjoyed every moment of it," said Tashina Tahdooahnippah, M.Ed, Senior Education Specialist for the Cheyenne and Arapaho Tribes. "The students were receptive and I had great sessions with them. One thing that stood out the most for me was to stress to the students that "You have to know who you are and where you come from to get where you want to be." Our reflections about self-identity and what makes us so unique as indigenous people were such a memorable experience" Tahdooahnippah shared.
Imagine nearly 2,000 Native youth from around the country listening to powerful messages for five days at the National UNITY Conference in Minneapolis, Minnesota, presented by the Fort McDowell Yavapai Nation. That was the goal when United National Indian Tribal Youth, Inc. hosted its annual conference on July 8-12, 2022. "This year's conference was an outstanding success. To see nearly 2,000 Native youth come together for celebration and learning was a beautiful experience," said Mary Kim Titla, UNITY Executive Director. "Everyone who attended came away with not only wonderful memories but also new skills and knowledge that will help them to develop as leaders."
Native American and Alaska Native youth and advisors from rural and urban tribal communities participated in captivating educational workshops that emphasized Native American storytelling, culture, and skillsets as well as listened to impactful panels and guest speakers. This College and Career workshop was designed by a tribal education specialist, where participants create individual poster projects. Referencing an early college and career readiness curriculum designed by the Tribal Education Departments National Assembly (TEDNA), participants engage in college and career goal setting, along with components of self-identity.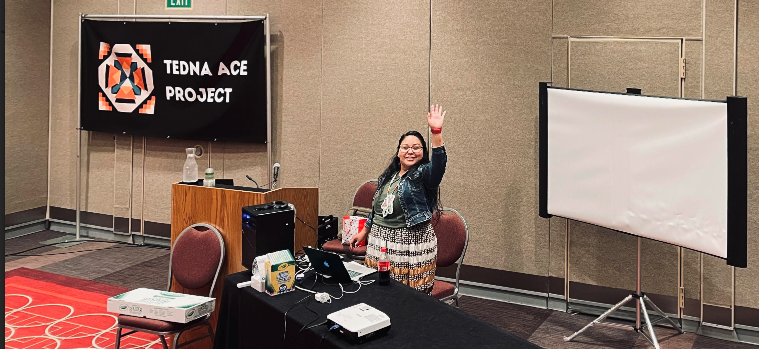 The TEDNA  Accessing Choices in Education (ACE) Project will develop, test, and demonstrate the effectiveness of services and programs to improve the educational opportunities and achievement of Native high school youth. Over 1,200 Native high school youth will be participating in the TEDNA ACE Project each year. The goal of the project will be to expand Native high school youth's access to high-quality, evidence-based educational choices while also increasing parental support and family involvement.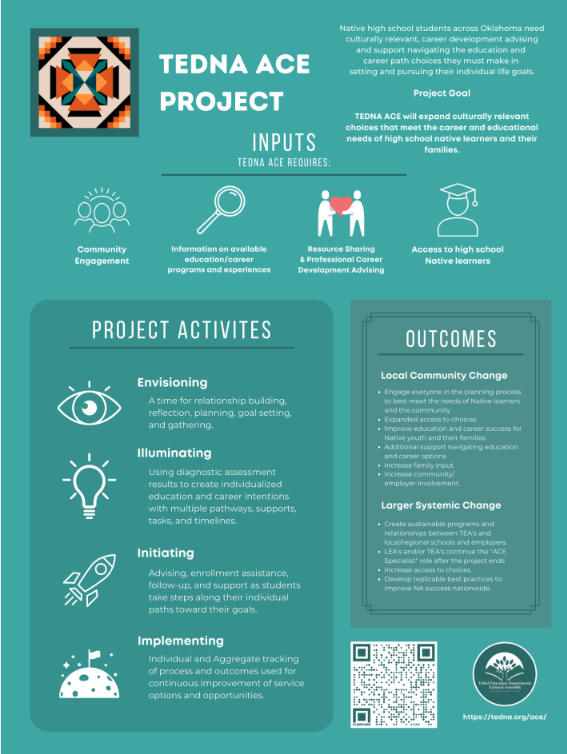 Performance indicators informing and guiding the TEDNA ACE Project include the following: number of available educational options, number of culturally relevant options; students served per option; the percentage of parents reporting the number and variety of options offered to meet their children's needs, that the quality of options offered meets their children's needs; and requests for additional services that resulted in adding new services to the offerings; and the average time to respond to requests for specific services.
Tahdooahnippah plans to continue to sign up for future workshop opportunities, "It was an honor and privilege to present at Unity this year and I hope to continue to be a part of the effort."
Click Here to download a copy of the workshop PowerPoint presentation. For more information, please email tashina@tedna.org