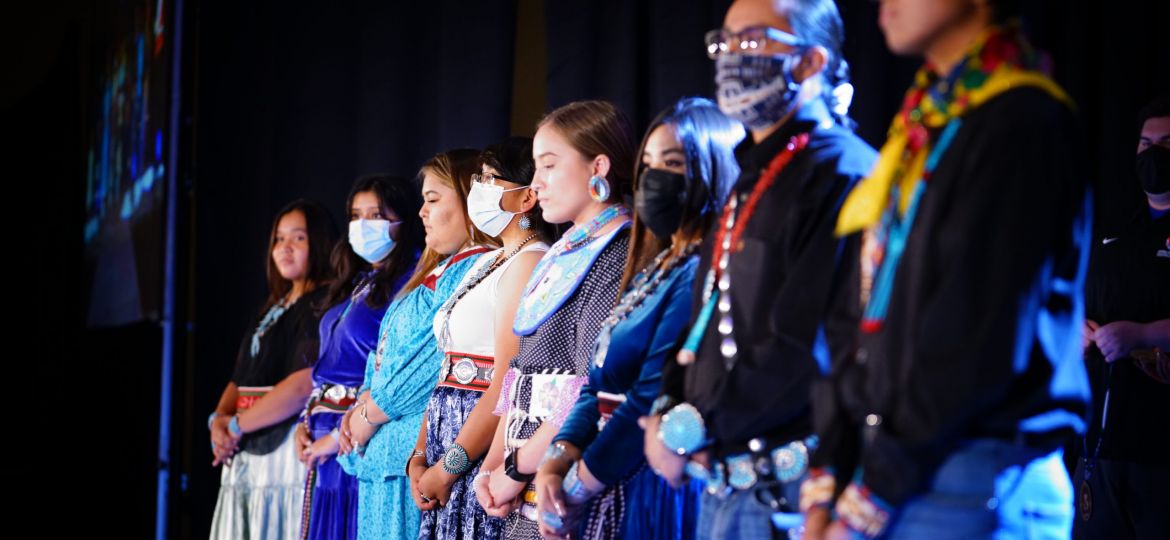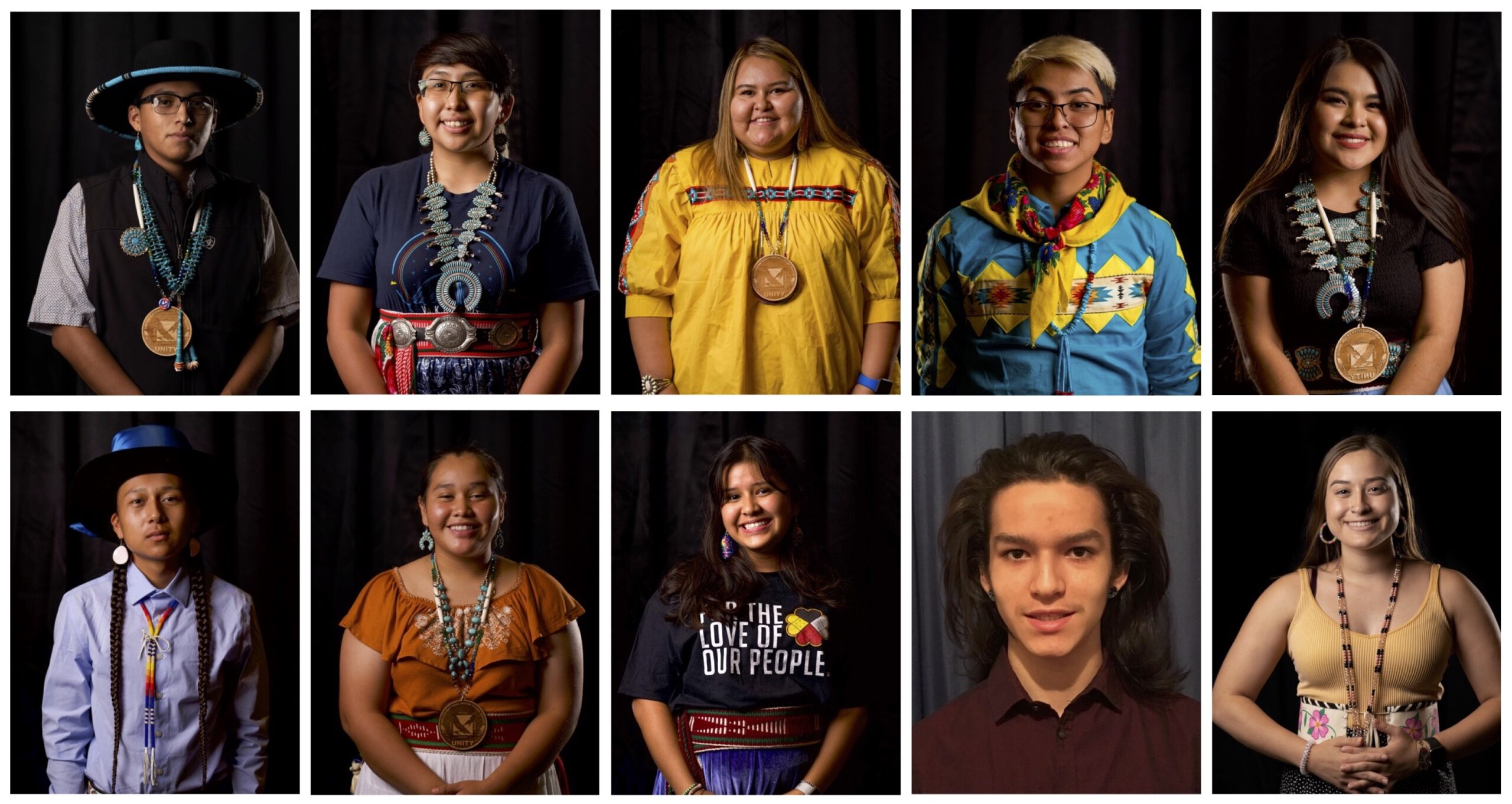 On the opening day of the 2021 National UNITY Conference, UNITY was excited to present and recognize the newest class of UNITY Earth Ambassadors. For the first time on stage in front of a live audience, since the beginning of the Pandemic, UNITY was able to present the latest class of Earth Ambassadors with wooden medallions as gifts to begin their tenure in the program. The medallions were presented by UNITY Trustees and former Earth Ambassadors alumni.
The following is the list of names and their tribal affiliations of the new Earth Ambassadors:
LeAndria Gene, 17, Navajo
Steve Harvey, 19, San Carlos Apache
Binaahozhoonii Daisey Howard, 15, Navajo (Dine) / Zuni
Tobi Candice Joe, 18, Navajo (Dine)
Maiya Martinez, 20, Spokane Tribe
Gabriella Nakai, 15, Navajo (Dine) / Choctaw
Lauren Shelly Pina, 20, San Carlos Apache
Tylee Tom, 20, Navajo (Dine)
Karlin Tsotigh, 16, Kiowa
Watson Whitford, 15, Chippewa Cree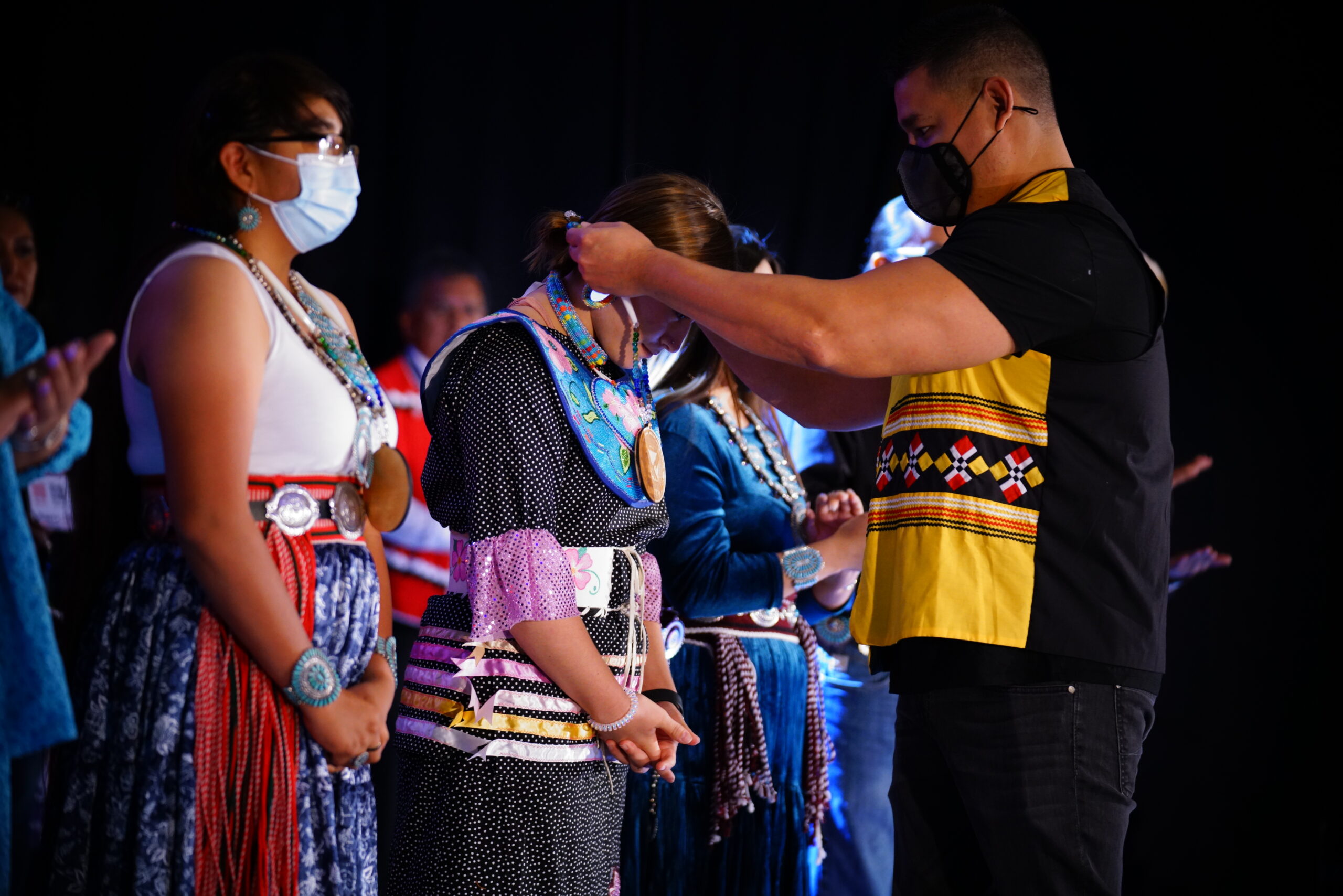 UNITY is excited to work with our new class of UNITY Earth Ambassadors, as they will soon participate in training sessions and informational workshops to increase their knowledge of environmental issues affecting Native America, learn to serve as an ambassador to increase awareness of the issues affecting the environmental quality on Native lands, and promote the efforts to address environmental concerns within the nation's Native communities.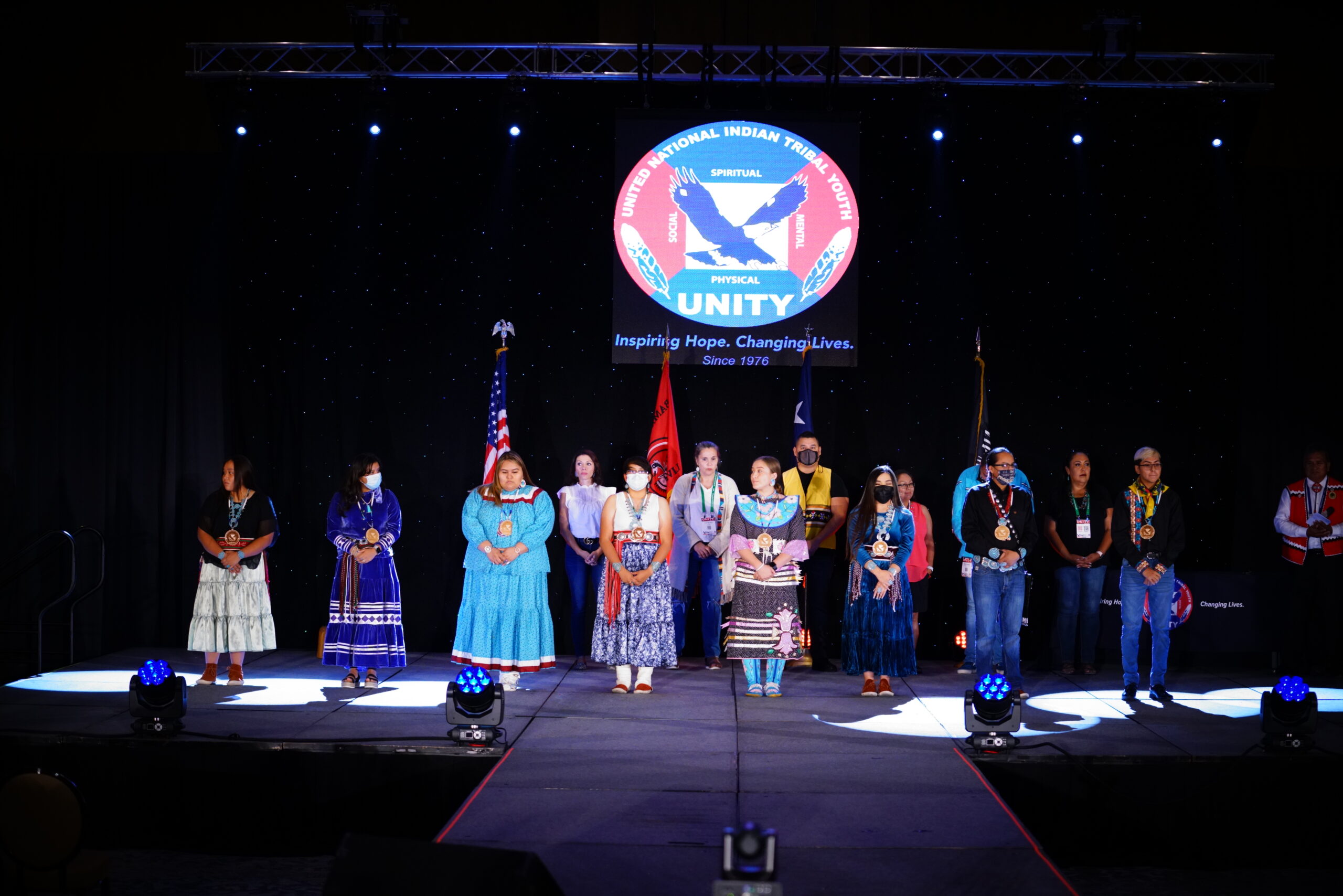 Topics will focus on, but not be limited to, recycling, conservation, regeneration, and restoration. The newly selected ambassadors were nominated by a member of their community, meeting criteria that included demonstrating leadership potential, interest in protecting the environment, and experience and participation in community service projects.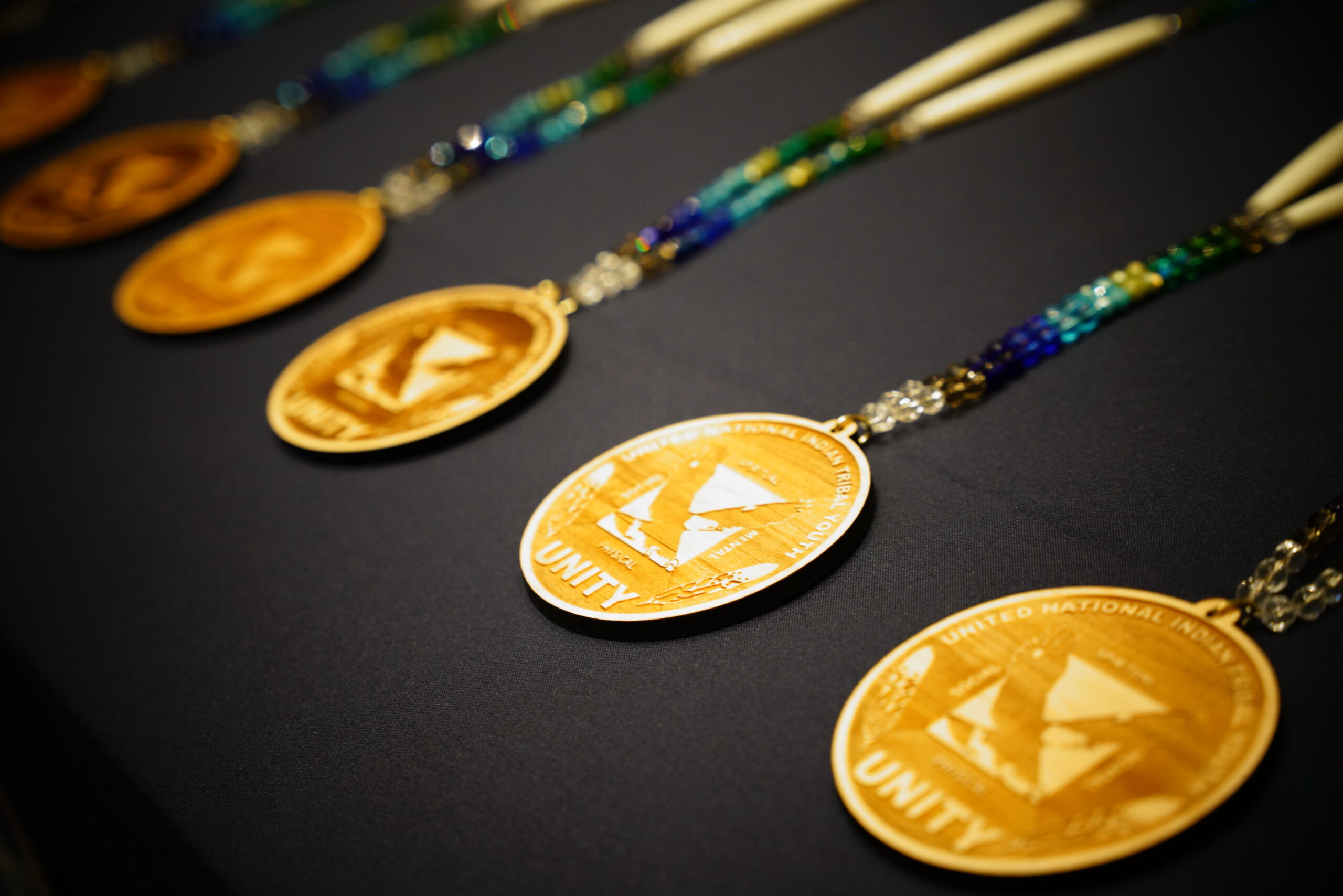 In addition, the UNITY Earth Ambassadors will be provided special opportunities, coordinated through UNITY, to take their message to tribal and governmental agency representatives, as well as lawmakers and others committed to environmental stewardship.  Congratulations again to the newly selected Earth Ambassadors.