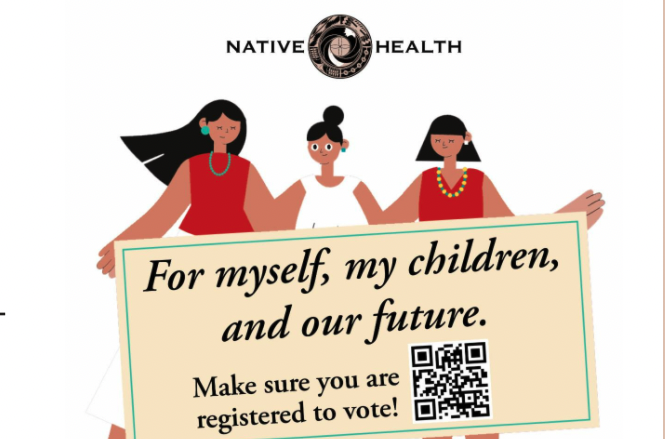 2022 is an election year! It's never too late to start thinking about voting. Making sure you are registered is the first step!
Here's a few key dates for this year's elections:
State Primary Election
Election Date: August 2, 2022
Deadline for Voter Registration: July 5, 2022 at 12:00 a.m. MST
Deadline to Request Vote-By-Mail Ballot: July 22, 2022 at 5:00 p.m. MST
Early Voting Begins/Ballots Mailed if Requested: July 6, 2022
Check your voter registration status or register to vote 
click here.
Voting Problems?
Call the Arizona Native Vote Election Protection Hotline 1-888-777-3831
Voting Tips
Update your voter registration whenever you move
"Rush hour" at the polls is typically the 1st hour that the polls are open, lunchtime, and after 5 PM. If you are able to vote in-person mid-morning or mid-afternoon, there will be less congestion. You can also request a mail-in ballot by clicking here.
Contact your County Recorder's office to ensure your correct precinct and polling location