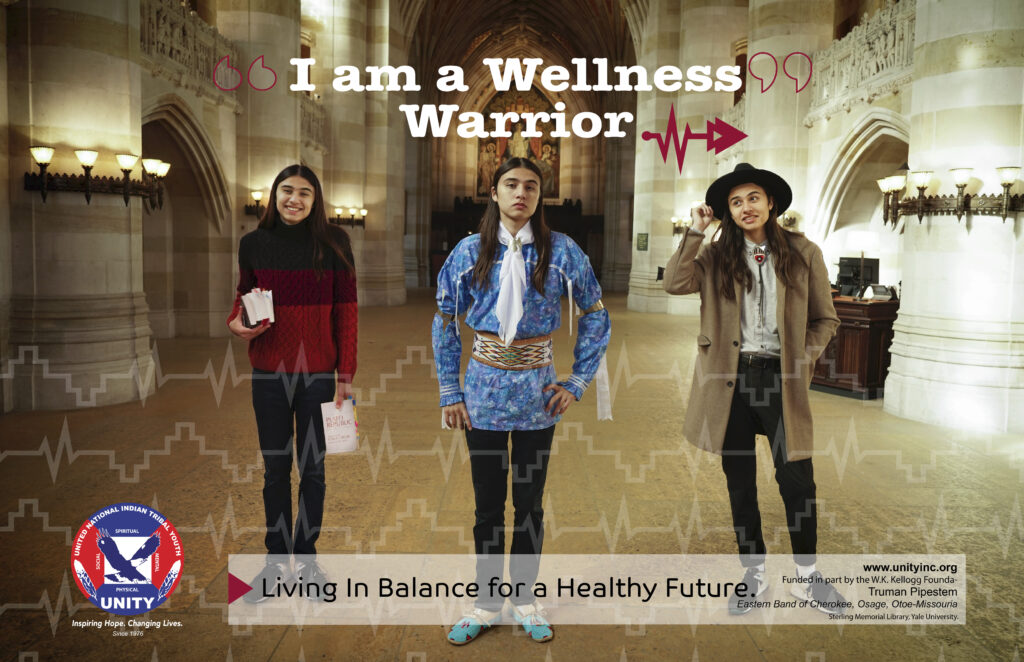 UNITY Wellness Warriors has released its final wellness campaign posters, part of an ongoing series featuring Native American youth. Featured is Truman Pipestem, a citizen of the Eastern Band of Cherokee and descendant of the Osage Nation and the Otoe-Missouria Tribe. Truman is a freshman at Yale University. Truman is in the Directed Studies Program, serves as the Freshman class liaison to the Native American Cultural Center (NACC), a member of ANAAY (Association of Native Americans at Yale), and is a member of the Yale Native drum group. Truman is also a member of Lux Improvitas, a long-form Yale improv group specializing in full-length improvised plays. The posters feature Native youth from communities across the country, representing the lifestyles they live as they express their culture, daily habits, and hobbies that allow them to live positive and healthy lifestyles.

Truman graduated from Booker T. Washington in Tulsa, Oklahoma, in 2019 where he received the International Baccalaureate Diploma. High school activities include founding the Tulsa Native Youth Board, participating in the Youth Philanthropy Initiative, Tulsa, and being a member of the Funky D's (the percussion section of the BTW T-Connection Band). Truman received the 2019 UNITY Golda Cook Scholarship and In addition to attending National UNITY conferences, Truman participated in Nation Building for Native Youth Training in the Spring of 2016. Other achievements and activities included attending the George Washington University INSPIRE pre-college summer program 2018, the Yale Young Global Scholars Program in the summer of 2017, and College Horizons in 2017.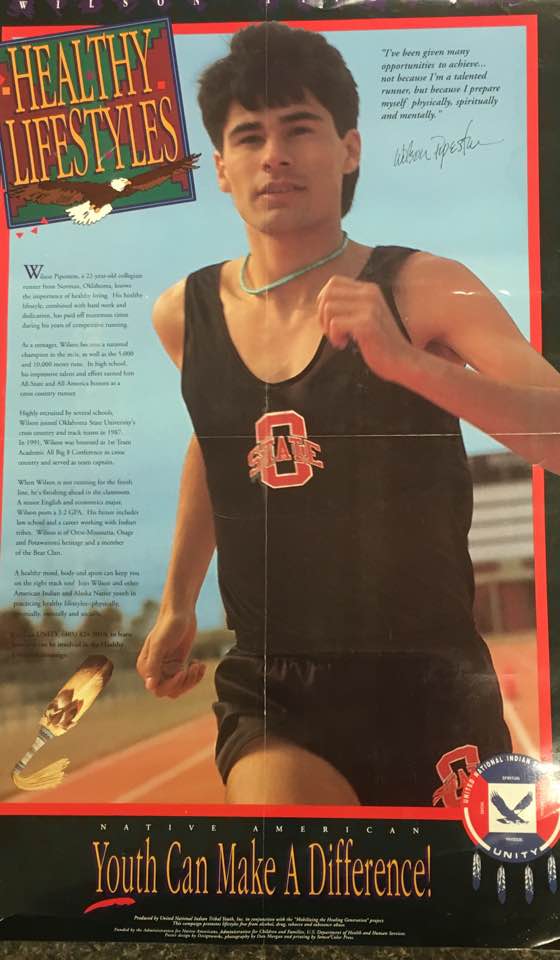 Truman is the second generation in the Pipestem family to be featured on a UNITY poster. Truman's father Wilson was featured on a UNITY Healthy Lifestyles poster in the 1980's. Wilson's career has been dedicated to protecting the rights of tribal governments and American Indians. Wilson has represented and advised tribal governments on a broad range of issues from treaty rights to minerals production to gaming.  A graduate of Stanford Law School and Oklahoma State University, Wilson formerly practiced law at Swidler Berlin Shereff Friedman, LLP, a law firm based in Washington, D.C.  There he established a practice advising and representing tribal clients on a broad range of issues before founding Pipestem Law in 1999.
Wilson is a frequent speaker on developments in federal law and policy and has taught Federal Indian Law as a Lecturer at Columbus School of Law at The Catholic University of America and as an Adjunct Professor at Washington College of Law at American University. He's a citizen of the Otoe-Missouria Tribe and an Osage Headright Owner.  He also is a Founding Partner at Ietan Consulting, a federal advocacy firm that also represents Indian tribes.