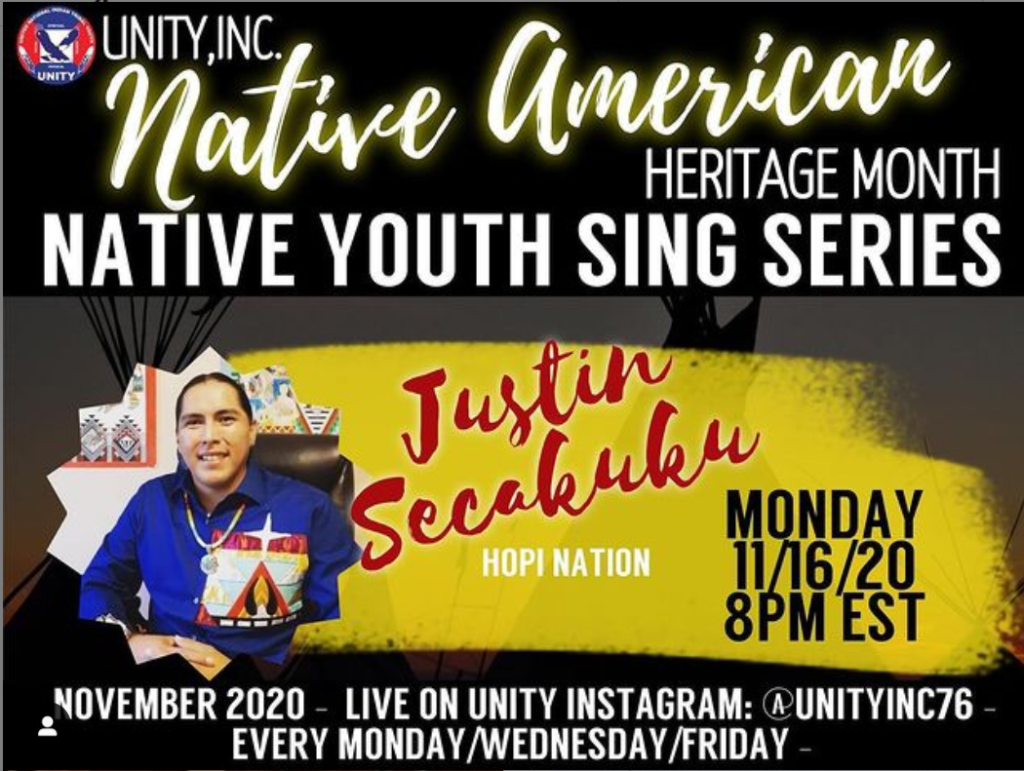 Watch & Learn: The #NativeYouthSing Native American Heritage Month Live Q&A series have continued throughout the month as different youth singers share their songs of gratitude around a "Virtual UNITY Fire" for all to enjoy. The latest guest on UNITY's  "Native Youth Sing Series," was Mr. Justin Secakuku anf Kyle from the Hopi Nation. The future of Indian Country is promising. Our songs carry good medicine that our people need right now.
View this post on Instagram
Lift up your voice to lift up your community and share with @unityinc76 this month. Thank you to @jcsecakuku and @tksecakukuarts for your songs!