UNITY provides Native American and Alaska Native youth an experience, like no other
UNITY Communication Platforms
Storytelling comes in many forms. UNITY utilizes a variety of media to reach Native youth including an E-Newsletter. To sign up for UNITY's E-Newsletter, just scroll to the bottom of the page and sign up.
In addition, UNITY strives to reach audiences in real time via text blasts. To sign up, text "UNITY" to 474747.
For more information about our event sponsorship opportunities, or to receive an electronic copy, please contact Greg Mendoza, Fund Development Manager, at g.mendoza@unityinc.org or call (480) 718-9793.
Custom and exclusive opportunities available.
UNITY News
Background
UNITY expanded its news network in 2014 with the production of mini-newscasts. A Communications boot camp and the production of four to five-minute newscasts are part of UNITY's youth programming. The mini-news segments are shown daily during the annual UNITY Midyear Conference and National UNITY Conference. Every year, thanks partners and mini-grants from various sponsors, UNITY continues to further its mission by empowering Native youth to tell their own stories as well as report on activities at the National UNITY Conferences. Communications camps allow Native youth to explore the world of journalism and inspire them to produce videos about issues or activities important to them.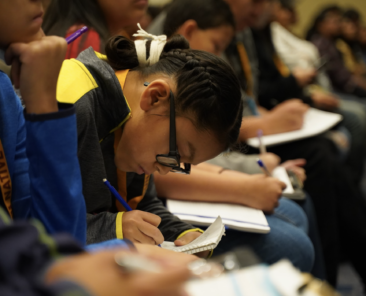 Let's Connect: Southeast, Northeast & Midwest Meet this month 2022 Spring UNITY Regional Meet-Ups for Native Youth Join the National…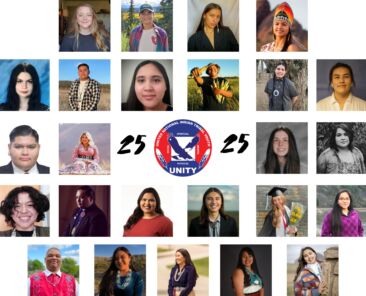 The honorees will be recognized at UNITY's National Conference in Minneapolis this July Mesa, Arizona – United National Indian Tribal…
Quarterly Newsletters
Press Releases
UNITY Videos
UNITY's heard your feedback! Recent evaluations have requested more time with UNITY Lead Trainers. Thanks to our generous Virtual Conference…
We're excited for this week's special guest, Lance Christensen Jr. from Pine Ridge, South Dakota. Just last week, Lance qualified…
UNITY's Native youth leaders share positive messages during this time of social distancing and Covid-19. In case you missed it,…
What's Up In Indian Country?
UNITY is pleased to announce that early bird registration is now open for both the 2020 UNITY Midyear Conference and…