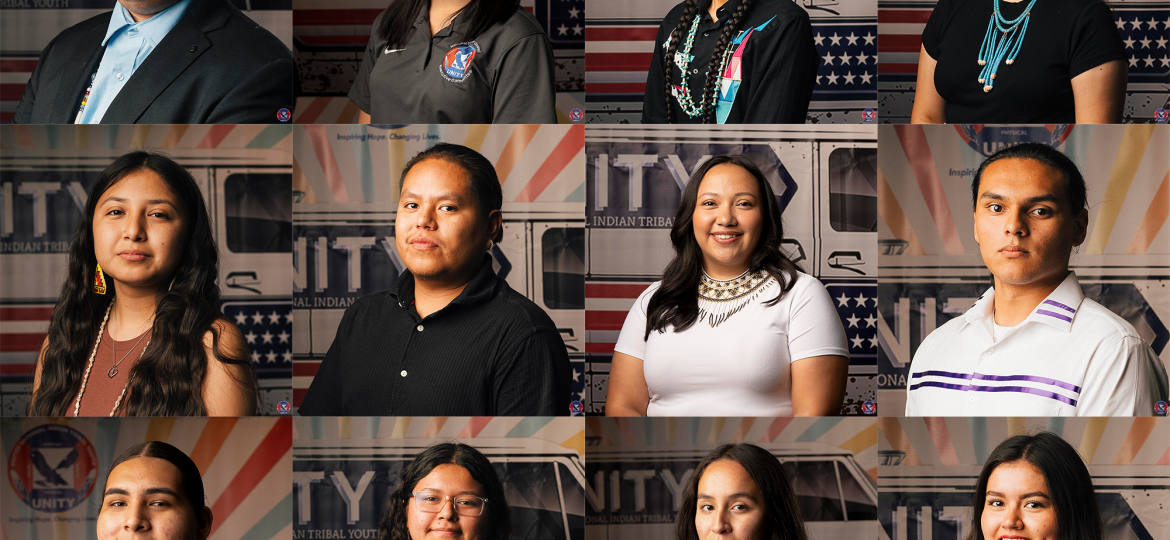 2023-24
National UNITY Council Executive Committee
BIOGRAPHIES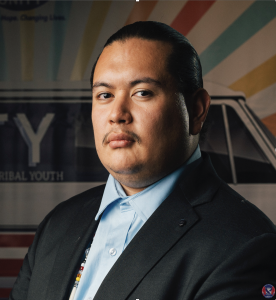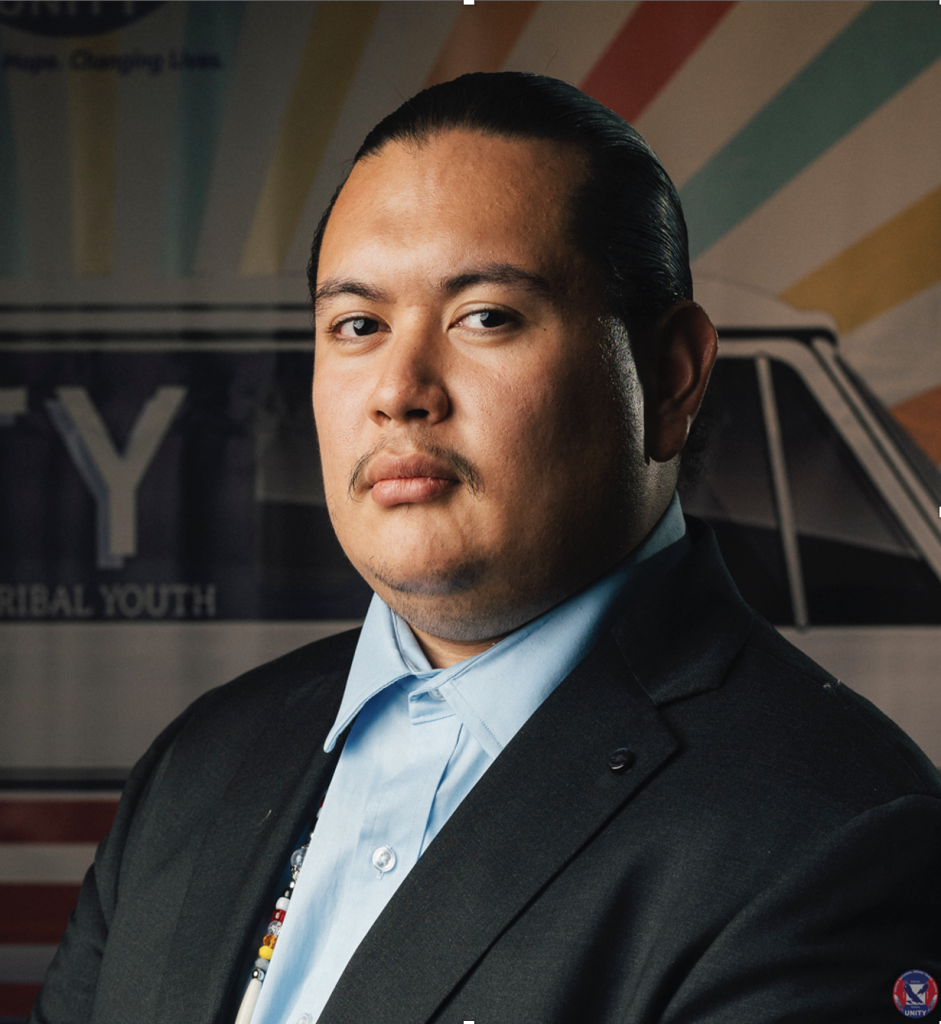 Jonathan Arakawa, UNITY Co-President
Tribe: Lower Elwha Klallam, Washington
Jonathan Arakawa is an enrolled member of the Lower Elwha Klallam Tribe. He currently attends the Evergreen State College where he is studying for his Bachelor's degree in Tribal Governance. He has served in various elected and appointed positions in non-profit organizations, tribal governments, educational institutions, and state agencies throughout the United States. Mr. Arakawa began his leadership journey at age 12. His leadership journey taught him to uphold his instilled values of leadership, organization, culture,   spirituality, and traditional teachings in pursuit of his service to Indian Country. He currently serves as Male Co-President on the National UNITY Council Executive Committee. He previously served as Secretary and Northwest Representative for 2 years. In addition, Mr. Arakawa works as a certified Klallam language teacher, teaching students at the middle school, high school and college level. His policy platform involves having the full and accurate tribal history taught in public schools across the United States, ensuring an equitable and inclusive educational system is in place for Native American students. Mr. Arakawa is committed to working with Tribal Nations' counterparts at the local, regional, state, and federal level to address issues that affect Native youth and Indian Country. He believes everyone has a place, every single person is a leader, and when Tribal Nations come together as a Native America, Indian Country's collective strength is impactful and immeasurable. Some of Mr. Arakawa's proud honors include UNITY's 25 Under 25 National Leadership Recognition and NCAI-IGA Chairman's Youth Leadership Awards.
CONTACT:
Jonathan Arakawa, UNITY Co-President
Email: mco-president@unityinc.org
---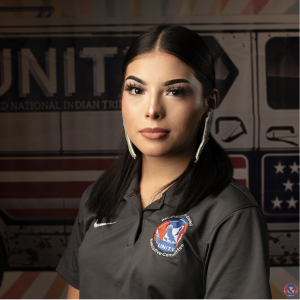 Kaytlynn Johnston, UNITY Co-President
Tribe: Bishop Paiute Tribe, California
Manahuu ii-na-nia-nai Kaytlynn Michelle Johnston   nuumu nuu, paya hupuu-wei nuu kima-du
Hello everyone, my name is Kaytlynn Michelle Johnston I am Paiute, and I come from where the water flows in Bishop California. I'm currently the United National Indian Tribal Youth Female Co-President 2023-2024. I am the daughter of Carrie Brown and Tony Brown, and I have (4) siblings. I am the middle child, my older sister is Leticia Gonzales, my older brother was Carlos Gonzales Jr., my younger sister is Ashley Johnston, and our youngest sibling is our brother George Brown. I am 18 years old, and I graduated from Bishop Union High School in Bishop, CA in June of 2023. I will be attending Orange Coast College in Costa Mesa, California. I will be majoring in Broadcast Journalism. Part of what has been an inspiration for me to pursue this major is that I was the first-ever youth DJ for our Bishop Paiute Tribal Radio station KBPT. I am a lifelong resident of Bishop California and a proud member of the Bishop Paiute Tribe. Bishop California is 4 hours away from Los Angeles, 4 hours away from Las Vegas, and 4 hours from Reno, Nevada. I live on the Bishop Paiute       Reservation which is a one mile by one mile plot of land. Today the Paiute people are the fifth largest California Tribe, with 2,000 members and one of the smallest land bases. I am currently the Bishop Tribal Youth Council Female Co-President and Miss Nevada Day Powwow Princess 2022-2023. I was also the past Pacific Area Representative from 2020-2023. I am very honored and humbled to be the newly elected Female Co-President for The United  National Indian Tribal Youth. I hope to serve native youth in the best way I can. I want youth to feel acknowledged, welcomed and loved while being involved with UNITY.  
CONTACT:
Kaytlynn Johnston, UNITY Co-President
Email: fco-president@unityinc.org
---
Koya Bearstail – UNITY Great Plains Area Representative
Tribes: Mandan, Hidsatsa, Arikara Nation, North Dakota
Nawh, katatAxaáA Koya Bearstail. wekUtpsiwa nooxí'ni' na tšaápis.
My name is Koya Bearstail, I'm 16 years old and a sophomore and go to school at White Shield High School. I reside in North Dakota. I am a proud member of the Mandan, Hidatsa, Arikara Nation and I'm of the Knife Clan. I play sports such as volleyball, basketball, golf, and track. I find sports fun and a great way to practice teamwork and patience. I like to involve myself in any extra activities and be a part of our school's   Student Council. I'm really glad to be a part of the Executive Committee and the Representative for the Great Plains Region.
CONTACT:
Koya Bearstail, UNITY Great Plains Area Representative
Email: greatplains@unityinc.org
---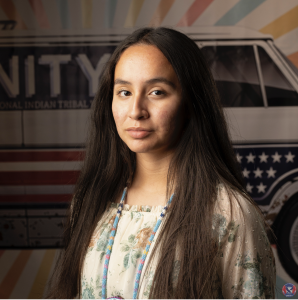 Marla Mesarina – UNITY Midwest Area Representative
Tribes: Leech Lake Band of Ojibwe/Sisseton Wahpeton Oyate Sioux, Minnesota
Marla is from the Leech Lake Band of Ojibwe, and an enrolled member of the Sisseton Wahpeton Oyate Tribe. Marla is culturally motivated and shows her perseverance through her cultural involvement. Marla served as the Miss Minnesota Indian Education Association Ambassador 2022-2023, where she hosted specials for the community to be involved in. Marla is active in her community by traveling to powwows and jingle-dress dancing. One of her dancing accomplishments is receiving "Iron Woman Jingle Dress Champion 2021." She was recently elected to serve as a Representative on the 2023-2024 Minnesota Association of Student Councils (MASC) Northwest Division Board where she represents diversity and brings awareness to students' mental health. Marla was a UNITY Newscaster at UNITY 2022 in Minneapolis, Minnesota.
Marla is the recipient of the 2022-2023 Minnesota Indian Education Association "High School Student of the Year," which is an award given to a high school student in the state of Minnesota who brings inspiration to Indian country. She attends school at TrekNorth Jr. and Sr. High School in Bemidji, Minnesota, where she implements culture into her school life as Native Youth Council President, National Arts Honors Society President, National Honors Society Vice President, and Student Council Vice President. Through her work on the Native Youth Council, Marla implemented the Ojibwe  "Ojibwe word of the week" into her school's morning announcements, and created an after-school beading club. She is an active member of her high school speech team, choosing material to bring awareness to the effects of historical & generational trauma on native youth.  She was awarded the "Most Valuable Speaker" and the "Most Decorated Speaker." Marla also runs track, and for the 2022 season was awarded "Most Valuable Girls Sprinter."  Marla loves networking with Native youth in Indian Country. She thrives best when she is surrounded by Native youth and is actively working to advance the communities accessibility to bring awareness to numerous issues surrounding generational trauma, as well as the culture as a whole.
CONTACT:
Marla Mesarina, UNITY Midwest Area Representative
Email: midwest@unityinc.org
---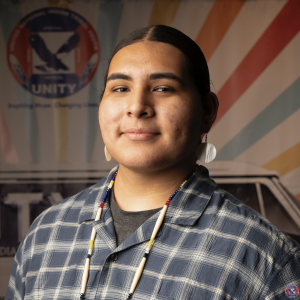 Nathan Solorio – UNITY Northeast Area Representative
Tribe: Brokenhead Ojibway, Pennsylvania
Nathan Solorio, 16, is a descendant of the Roseau River Anishinabe Nation and is enrolled with the Brokenhead Ojibway Nation from Scanterbury, Manitoba, Canada. Nathan is currently a Sophomore in CAOLA High School through the West Shore School District in Camp Hill, Pennsylvania. His honors include being a recipient of the 5th class of UNITY's 25 Under 25 National Leadership Recognition Program. He also currently serves on UNITY's 2022-2023 National UNITY        Executive Committee as Northeast Area Representative. He enjoys traveling with his family, going to powwows, spending time with his friends, and meeting new people. In the future, he plans on attending college and majoring in Nursing. Nathan is focused on meeting and working with the youth councils in his region. He believes in community service, is about positive vibes, and helping others.
CONTACT:
Nathan Solorio, UNITY Northeast Area Representative
Email: northeast@unityinc.org
---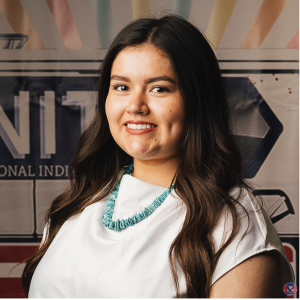 Mazie Countryman – UNITY Northwest Area Representative
Tribes: Northern Arapaho/Navajo/Eastern Shoshone, Idaho
Mazie Countryman is an enrolled member of the Northern Arapaho tribe and is affiliated with the Eastern Shoshone, Shoshone Bannock, and the Navajo Nation. Ms. Countryman is a full-time student at Idaho State University majoring and working towards her bachelor's degree in Pharmacy. After she has pursued her bachelor's degree she would like to obtain her doctorate in pharmacy. While she attends college as a full-time student, she devotes her time to the Fort Hall Youth Council serving as President. She also was a girl scout for 8 years and still carries the values of the Girl Scout motto in her everyday life which is being honest, fair, considerate, helpful, and kind. Ms. Countryman is an active member of her community and she is committed to making a difference each day.
While doing so, she serves with dignity and integrity. She believes service is an important way to give back and help others. Mazie's passion for service is inspiring, and she is always looking for new ways to get involved and make an impact. Mazie loves to excel in every opportunity that comes her way. One of those was Mazie passing and becoming certified as a pharmacy technician when she was a senior in high school. Throughout all of her achievements, she has stayed positive and persevered to get the job done. She loves to uplift everyone and truly shows her kindness across Indian country. Ms. Countryman serves as the 2023-2024 Northwest regional representative for the National Unity executive committee; representing Idaho, Washington,   Oregon, and Alaska. Although Ms. Countryman is a representative of the Northwest region, she wants everyone to know she will still support and advocate for Native youth all across Indian country. Ms. Countryman is very passionate about native youth and believes they are the future. Whether she is mentoring, volunteering, at school, etc., she is always finding ways to support and empower young native youth, her dedication to this cause is truly inspiring. Mazie's passion, confidence, determination, commitment, and natural talent for problem-solving; make her a natural leader, and shows that she has the ability to communicate her ideas clearly and effectively. She truly is an inspiration to those around her. Ms. Countryman believes that everyone deserves equal opportunities and access to resources, regardless of their background or circumstances. Mazie wants everyone to know that she is open to meeting new people and is excited and looking forward to this year serving as the 2023-2024 Northwest regional representative! She can't wait for the unique opportunities ahead of her!
CONTACT:
Mazie Countryman, UNITY Northwest Area Representative
Email: northwest@unityinc.org
---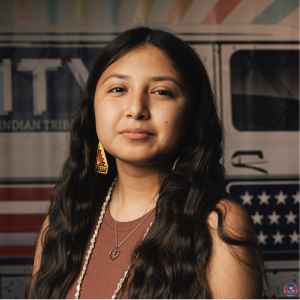 Sineca Jackson – UNITY Pacific Area Representative
Tribe: Akimel O'odham, Hawaii
Sineca Sunflower Jackson comes from the village of Gu e ki (Big House), Sacaton in the Gila River Indian Community. She is the 19-year-old daughter of Jaime and Arlanna Jackson and a sibling to Caleb, Sayuri, and Colby. Sineca is a certified Clinical Medical Assistant, Phlebotomy Technician and currently attends the      University of Hawai'i at Mānoa, majoring in Pre-Nursing. During the 2023 National UNITY Conference, Sineca was elected to serve as the Pacific Region Area Representative for the UNITY Executive Committee. She looks forward to the upcoming year of serving as the Pacific Region Representative. She is honored to not only be representing her own community but also being able to represent and be an outlet for all indigenous youth within the States of Hawai'i and California.
CONTACT:
Seneca Jackson, UNITY Pacific Area Representative
Email: pacific@unityinc.org
---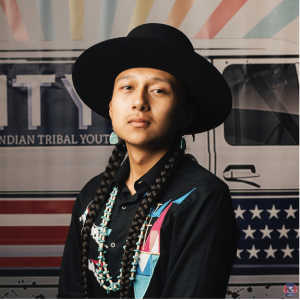 Watson Whitford – UNITY Rocky Mountain Area Representative/Vice President
Tribes: Chippewa Cree/Navajo, Montana
Watson Whitford "Wapanatak" (Morning Star) comes from the Dine (Navajo) and Chippewa Cree Nations. Whitford is the newly elected Rocky Mountain Are Representative, representing both Montana and Wyoming for United National Indian Tribal Youth. Whitford will attend Montana State University in Bozeman, Montana in the fall of 2023. He is very passionate about continuing the sacred ways of his ancestors through ceremonies, songs, and teachings, but also wants to have a strong educational background. He encourages all indigenous youth to discover themselves through their language and culture and to become successful in this modern world. In addition, Watson served as a UNITY Earth Ambassador 2021-22 and UNITY Executive Committee 2022-2023.
CONTACT:
Watson Whitford, UNITY Rocky Mountain Area Representative/Vice President
Email: rockymountain@unityinc.org
---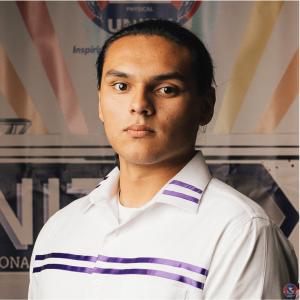 Thorn Grove – UNITY Southeast Area Representative
Tribes: Akimel O'odham/Tuscarora, North Carolina
Thorn is of the Onk Akimel O'odham and Tuscarora  Nations and resides in Garner, North Carolina. He is of the Buzzard Clan, an avid hunter, and a student of mixed martial arts. Thorn was accepted into the College of  Engineering at North Carolina State University where he plans to graduate with a bachelor's degree in mechanical engineering. Grounded in his culture and with support from his family, friends, youth advisors, and community; he is eager to connect with indigenous youth across Indian Country. Through his service as the Southeast Area Representative, he strives to build relations and incorporate all Indigenous youth within the Southeast.
CONTACT:
Thorn Grove, UNITY Southeast Area Representative
Email: southeast@unityinc.org
---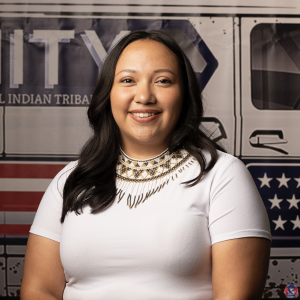 Mahiya Ramirez – UNITY Southern Plains Area Representative
Tribe: Muscogee (Creek) Nation, Oklahoma
She is a junior at the University of Central Oklahoma majoring in Mass Communication Photographic Art with a minor in Journalism. Mahiya is an active member of the Mvskoke Nation Youth Council, serves as the Speaker, and has held other executive committee roles since 2017. She participates and volunteers at our cultural events and festivals. The most memorable moments are spent with our elders and youth. Mahiya's passion is the music of different genres. She plays both American and Native American flute. She appeared in Spirit Flute: Healing the Heart " a documentary of  Oklahoma Native American flute players;she was mentored by an elder on how to make a flute from cedar and bamboo. Mahiya believes music heals the mind, heart, and soul and uses music herself as therapy. She also enjoys spending time with family members and friends. It is an honor to serve as the United National Indian    Tribal Youth (UNITY) Southern Plain Area Representative. I am excited to engage Native youth to become more empowered and let their voices be heard by remaining dedicated, supportive, and focused as we approach this journey together. She will continue to be the best of herself and a role model for all native communities not only in the Southern Plain Region; but across the United States. I look forward to meeting all the youth councils in my region.
CONTACT:
Mahiya Ramirez, UNITY Southern Plains Area Representative
Email: southernplains@unityinc.org
---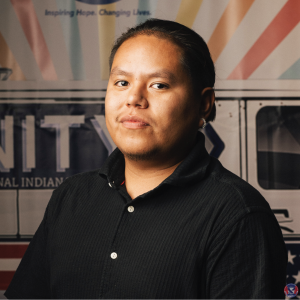 Derek Capitan – UNITY Southwest Area Representative
Tribes: Laguna Pueblo/Navajo, New Mexico
 Derek Capitan (Dziushdyawi) comes from the communities of the Laguna Pueblo and Navajo Nation of New Mexico. His clans are Sun and Red Bottom People.  Derek who is senior civil engineering major at the   University of New Mexico is working in laboratories supporting the UNM METALS Superfund Research Program and the UNM Center for Water and the  Environment (CWE) under the tutelage of Professors Eliane El Hayek and Jose Cerrato. The METALS SRP and the CWE program are addressing community concerns about the possible impacts of abandoned uranium mines on agricultural lands of the Pueblo of  Laguna and the Cameron Chapter of the Navajo Nation in Arizona. These programs conduct laboratory tests on soil and plant samples to investigate contaminant transport and remediation at the agricultural sites in both communities. He plays a role in this effort by processing soil and plant samples for analyses, running the analyses on advanced scientific machinery, and working with faculty mentors to report the results. His findings will help determine the safest agricultural practices to ensure food security for the community while identifying potential health risks from exposure to resuspended mine dust.
His interest lies in assisting communities in identifying healthy solutions to agricultural and water treatment practices. Derek also involves himself in other school clubs dedicated to academic excellence and volunteerism. Outside of school, he serves as UNITY's Southwest Area Representative on the Executive Committee and as a UNITY Earth Ambassador. Derek considers himself to be a man of the people. Any chance there is an opportunity to get involved, he is always right there. He enjoys participating in his home community events. He loves spending time with family and friends. Above all, he is thankful for his opportunity and is proud to be helping the people in which he hopes to deliver results that will guide them to a promising future.
CONTACT:
Derek Capitan, UNITY Southwest Area Representative
Email: southwest@unityinc.org
---
Jalen Harvey – UNITY Western Area Representative/Secretary
Tribes: Acoma Pueblo/Hopi/Navajo, Arizona
Jalen Harvey is an enrolled member of the Navajo    Nation, a descendant of the Pueblo of Acoma, and affiliates herself with the Hopi tribe. Jalen is a recent graduate from Sunnyslope High School, where she graduated with an Advanced Diploma. She is a     Freshman at the University of Arizona, where she plans to major in Business Management and work on a    double minor in American Indian studies and Leadership. Jalen is the Secretary and Western Area Representative to the National UNITY Council (United National Indian Tribal Youth) Executive Committee. Along with holding her responsibilities with UNITY, she has also been an active member for the past four consecutive years with the F.I.N.A.L (Future Inspired Native American Leaders) Youth Council at the Phoenix Indian Center, where she held the positions of Community Service Co-Chairperson, Executive Vice-President, and the Executive President. Currently, Jalen is also a Student Board of Director member for the In His Spirit    Non-profit organization. She is a strong advocate who is passionate about addressing Cultural Preservation and finding more opportunities for Indigenous Youth within her region. She strongly encourages and supports Youth involvement within their Tribal communities and local governments. Jalen has found a balance between modern city life and the reservation and continues to practice her traditional ceremonies, as well as continue to be a positive role model to her family and peers.
CONTACT:
Jalen Harvey, UNITY Western Area Representative/Secretary
Email: western@unityinc.org