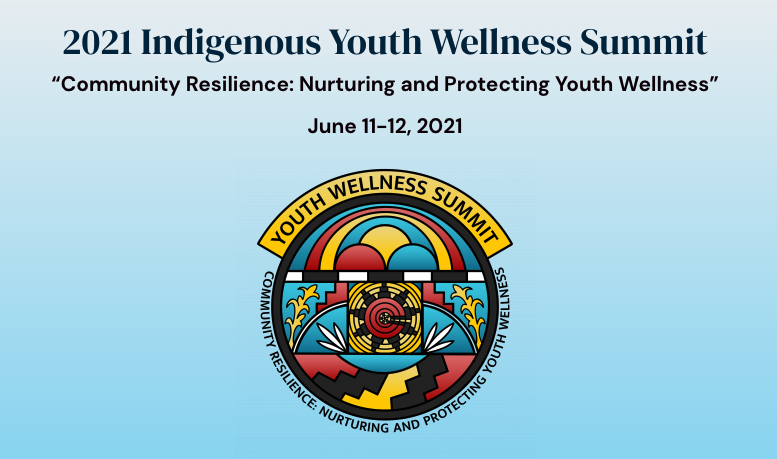 The Youth Wellness Summit is hosted by the New Mexico Indian Affairs Department and the Honoring Native Life Program. Their goal is to enable Indigenous youth to share best practices, lessons learned, and to build a network of resources for Suicide Prevention and Intervention efforts in Tribal communities. The 2021 Youth Wellness Summit: Community Resilience: Nurturing and Protecting Youth Wellness, will take place virtually via zoom June 11, 3:00 pm to 7:00 pm and June 12, 9:00 am to 3:00 pm. The summit is open to ages 18 to 25, however youth as young as 16 are encouraged to apply with parental consent.
Next steps:
Apply ASAP as there are a limited number of seats available (only 4 to 5 youth per community)
Look over the agenda
Complete the registration form
If you have any further questions contact: Cheryl Drapeau cadrapeau@salud.unm.edu, or Teresa Gomez tbgomez@salud.unm.edu.

UNITY 25 Under 25 Awardee Alysia Coriz
Indigenous Youth Council Member
Alysia Coriz (she/they) comes from Kewa Pueblo (formerly known as Santo Domingo Pueblo) and currently serves as the Co-Chair of the All Pueblo Council of Governors Youth Committee. She is also the Female Co-President for the Kewa TRUTH Youth Council and former Co-President of the UNM Kiva Club. Alysia is a 2020 recipient of UNITY's 25 under 25 Award and an Uplift Climate Fellow.
She is passionate about creating empowerment through community building, revitalizing, and maintaining Indigenous languages and cultures, and making positive social change in Native communities beginning with young people. When she is not busy organizing, Alysia can be found creating traditional arts and crafts, whether it is making Pueblo jewelry with her family in their multi-generational business or teaching her younger sister how to embroider and sew traditional and contemporary clothing.
Alysia holds a Bachelor's degree in Native American Studies, with a concentration in Indigenous Learning Communities, and a minor in Business Management from the University of New Mexico. She hopes to continue her education further with a master's and a doctorate degree, to continue supporting students in their educational journey.