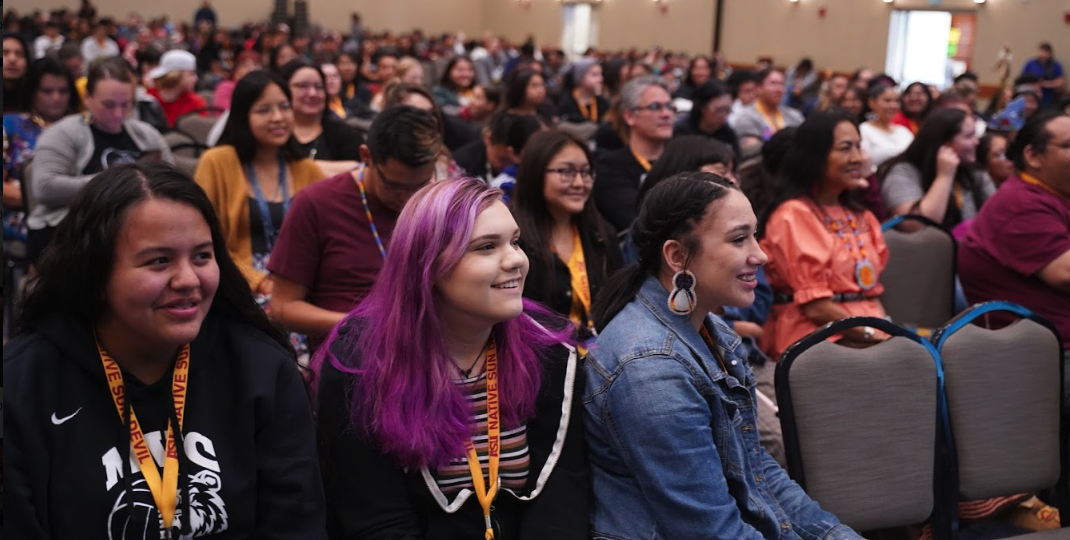 UNITY is now accepting Speed Workshop submissions to be presented during the 2023 UNITY Midyear Conference
The midyear conference will engage more than 400 Native youth from across the country through workshops, breakout sessions, and cultural sharing. We seek workshop leaders from a broad range of fields to participate in the speed workshops at the Midyear Conference. Subject matters may include career, culture, education, environment, and health. Interested parties can click here to submit a speed workshop for consideration by Friday, January 27. Take advantage of this interactive opportunity to engage with 400 Native youth.
To submit a speed workshop presentation, click here

The Speed Workshops will take place in person at the 2023 UNITY Midyear Conference on February 23-26, 2023, at the DoubleTree by DoubleTree by Hilton Phoenix Tempe in Tempe, Arizona.
Speed Workshop Day: Saturday, February 25, 2023, beginning at 9:30 a.m.
Submission deadline: Friday, January 27, 2023, at 5:00 PM PT.
What is a Speed Workshop?
Similar to speed dating, presenters will have 25 minutes to present on a specific topic (see suggested subject matters below.) Native youth participants will select the workshops to participate in. There will be four rounds, meaning you will present four times with a 5-minute break between each round.
Please remember – this format of "workshopping" is meant to keep your audience engaged and learning in a safe and positive environment, we challenge you to be fun and creative with your video workshop.
Subject matters may include (but are not limited to):
COLLEGE & CAREER: Higher Education, Fellowship Programs, STEM-related Education, Politics and Leadership, and Financial Planning
CULTURE: Language and Culture Retention Programs/Models, Using the Arts as a Means of Retaining Culture, NAGPRA/Historic Preservation, and Using Culture as a Means to Live a Healthy Life;
ENVIRONMENT: Global Warming, Environmental Issues Confronting Tribal Communities, Careers and Opportunities in Environmental Sciences, Political Issues Involving Our Planet; and
WELLNESS: Physical health, Mental Health, Prevention of Substance Abuse, Violence, Tribal-Wellness Programs, Fitness, or Active Lifestyles.
UNITY serves Native American and Alaska Native youth ages 14-24 years old. Your content should be appealing and directed to youth in this age range. There is high interest in Peer-to-Peer workshops. Youth and youth councils are encouraged to submit proposals.
Please note: Honorariums are not provided for workshop presenters. One-day conference passes are available for the day you present.
If you are interested in having an informational booth as an exhibitor, please contact Michelle at m.crank@unityinc.org.
Email workshop questions to LorenAshley at la.buford@unityinc.org. Thank you again for your interest!