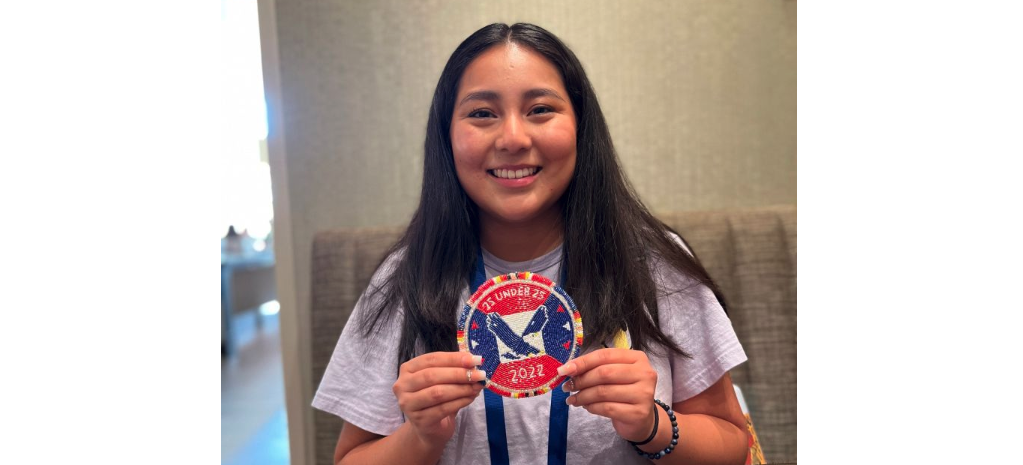 Youth Submission by Ally Gee, Dine
Ya'at'eeh! My name is Ally Gee and I am an enrolled member of the great Navajo Nation. I was recently selected as a 25 Under 25 awardee at the National UNITY Conference in Minneapolis, MN. I am so honored to have been selected and to get to work with such an amazing cohort. As an awardee, I was fortunate enough to be a presenter at the conference. My workshop was titled "Things You Don't Want to Ask Your Parents- Sexual Health and Wellness". The goal of my workshop was to educate Native youth on the basics of sexual health and bring light to what period poverty is and how we are impacted by this.
I would encourage all Native youth to choose something they are passionate about and start small- all small efforts accumulate into big changes. My workshop was one of the many powerful messages for five days at the National UNITY Conference in Minneapolis, Minnesota, presented by the Fort McDowell Yavapai Nation. "This year's conference was an outstanding success. To see nearly 2,000 Native youth come together for celebration and learning was a beautiful experience," said Mary Kim Titla, UNITY Executive Director. "Everyone who attended came away with not only wonderful memories but also new skills and knowledge that will help them to develop as leaders."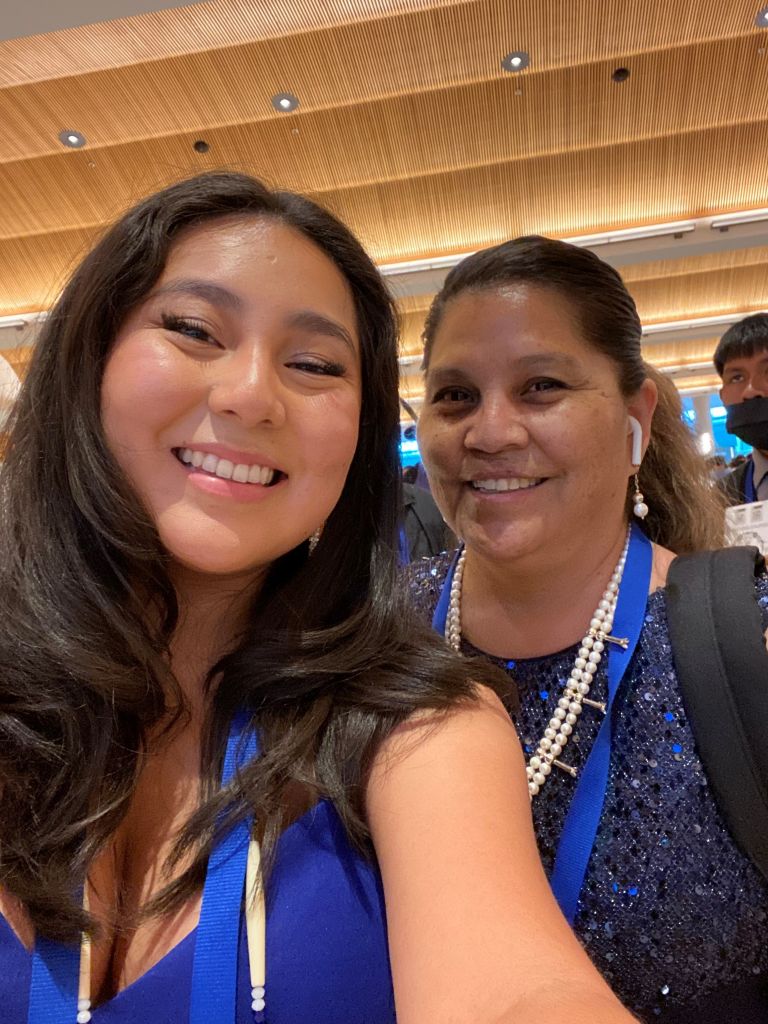 My inspiration for this workshop came from my own personal experience working at the student health clinic at Fort Lewis College. I noticed a huge gap in knowledge in this particular area of wellness. Growing up, I felt that this subject was taboo and I felt like I had no one to ask about the questions I had; I know that this experience was not unique to me. My workshop covered things like informed consent, pregnancy prevention options, period poverty, and sexually transmitted infections. I also held space for participants to ask questions that they were curious about in a non-judgmental space. My workshop was very interactive and had so many participants that some had to stand, which made me so happy!
The focus of my platform as a 25 Under 25 awardee is to provide education on reproductive health and to hopefully be able to provide affordable menstrual products to Native youth. Period poverty is very real and very prevalent in communities like the one I come from. No one should ever have to go without necessities.
Native American and Alaska Native youth and advisors from rural and urban tribal communities participated in captivating educational workshops that emphasized Native American storytelling, culture, and skillsets as well as listened to impactful panels and guest speakers. This College and Career workshops were designed by a tribal education specialist, where participants create individual poster projects. Participants also engaged in college and career goal setting, along with components of self-identity.
The UNITY 25 Under 25 award is a national youth leadership recognition program honors Native American and Alaskan Native youth leaders who exemplify UNITY's core mission and exude living a balanced life, developing their spiritual, mental, physical, and social well-being. The biennial program, launched in 2014, recognizes and celebrates the achievements of 25 outstanding Native youth leaders under the age of 25 in Indian country. "Our Native youth have a passion for building and bettering their communities. UNITY's 25 Under 25 program recognizes their achievements and encourages these young people to stay involved and further develop their leadership skills," said Mary Kim Titla, UNITY executive director.
For more resources on Sexual Health and Wellness visit: